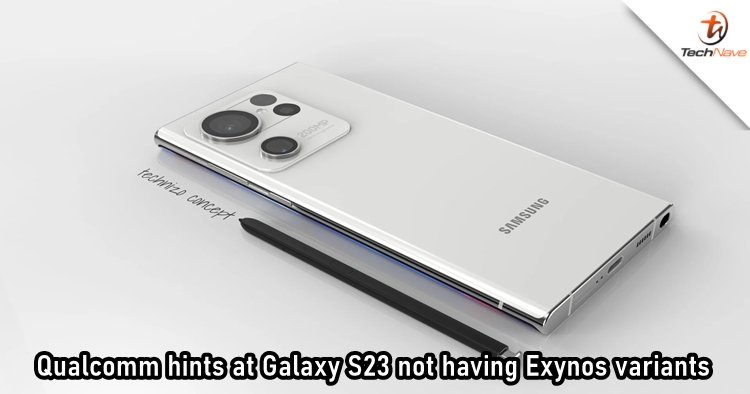 Rumours have been saying that the next generation Samsung Galaxy S flagship series won't feature the in-house Exynos chip. Today, we might have gotten the confirmation from Qualcomm with an executive spilling the tea at a recent conference.
During a Q&A session with analysts, the chip-making company's CEO Cristiano Amon mentioned that the latest chip supply had made it to the South Korean tech giant when asked about the renewal of the deal with Samsung. "What I can say at this point is we were 75% on Galaxy S22 before the agreement. You should be thinking about we're going to be much better than that on Galaxy S23 and beyond," Amon added.
It sounds like the Samsung Galaxy S23 series is going all out with Snapdragon chips this time with the information Amon provided. Besides that, it's worth mentioning that the deal is about a seven-year extension, which includes processors outside of Galaxy smartphones like "Galaxy books, Windows PCs, Galaxy tablets, future extended reality devices and other devices." We can also expect it to include 6G components in the future.
What do you think about having all the Galaxy S smartphones equipped with Snapdragon chips in all regions? Leave a comment to let us know your thoughts, and stay tuned to TechNave.com for more smartphone news.