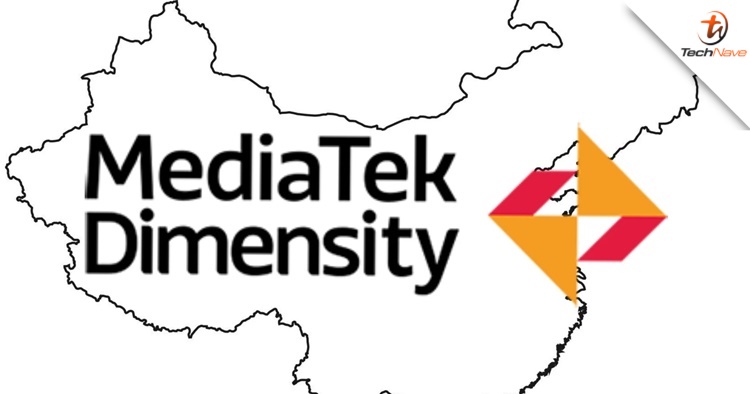 If you ask any smartphone enthusiasts what's the best chipset, they would probably tell you it's the Snapdragon and Apple's A Bionic chipset series. However, both of these chipsets have been taken over by MediaTek as the most popular SoC in China recently.
The data was collected by CINNA Research, a data analytics firm and reported that MediaTek is the most popular SoC brand (30.7 million) among the Top 5 Smartphone SoC vendors in China for the first quarter of 2022. The Snapdragon by Qualcomm followed closely in second place with 26.7 million and then Apple at 12 million. As for Huawei Hisilicon and UNISOC, their volume percentage is a staggering 2.5 and 1.9 million respectively.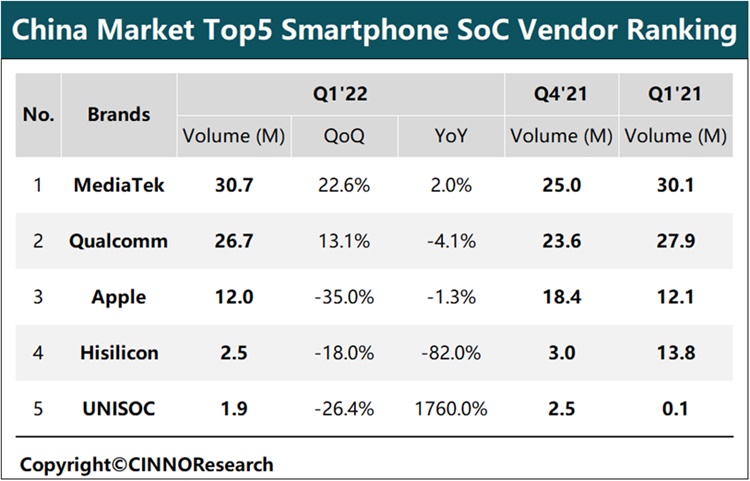 For your reference, there were 74.39 million SoC shipments in Q1 2022. Sources say that MediaTek's popularity is due to the distribution to different catalogues from entry-level to mid-range phones, as well as some appearing on flagship devices. This includes the popular Dimensity 920 5G chipset on the recent Xiaomi 11i HyperCharge, Redmi Note 11 Pro+ and the realme 9 Pro+.
Besides China, we are also seeing the rise of MediaTek smartphones in the Malaysian market over the past two years. It has been very evident especially in realme phones, followed by other budget-friendly devices and the aforementioned phones.
But what about you? Are you a fan of using phones equipped with MediaTek SoCs? Let us know in the comments below and stay tuned for more trending tech news at TechNave.com.