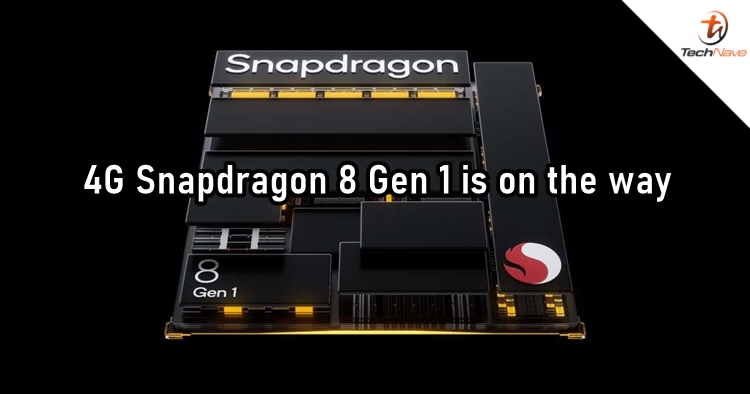 Besides the TSMC-produced Qualcomm Snapdragon 8 Gen 1, we might also be seeing the 4G variant at the upcoming announcement. According to a well-known tipster named Shadow_Leak, the chip is being prepared though not much information is given.
Most of you might have known that there would be a new version of Snapdragon 8 Gen 1. It's said to be manufactured by TSMC and offers better thermals than the current version. However, considering some companies might want to save on cost or being restricted to access 5G network, Qualcomm is making the 4G version as well.
It's obvious which company will benefit the most from the 4G chip, and it's HUAWEI. The Chinese tech company had previously used 4G Snapdragon 888 for some devices. Therefore, it's likely that it will do it again for the new flagships. Since the 5G coverage is still not up to the game in some regions and used by many people, there shouldn't be major problems for the 4G Snapdragon 8 Gen 1-powered devices to become as popular as other 5G-enabled devices.
Would you still get a 4G smartphone these days? Leave a comment to let us know, and stay tuned to TechNave.com for more smartphone news.