Qualcomm's Windows on Snapdragon laptops will be coming to Malaysia soon in 2021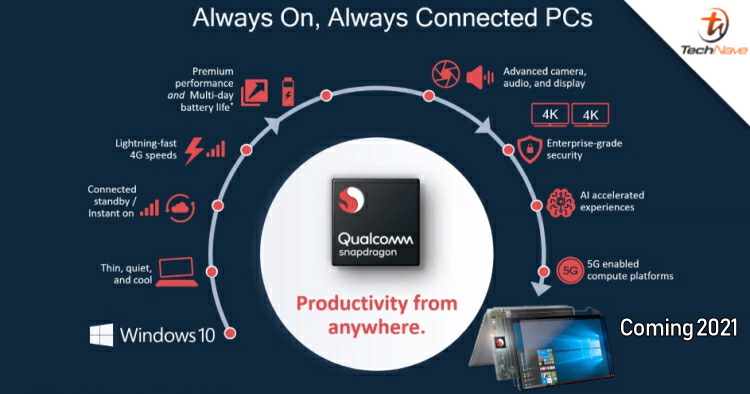 Fresh after announcing their Qualcomm 8CX Gen 2 chipset for laptops, Qualcomm recently held a virtual briefing on their upcoming plans for Windows on Snapdragon laptops for Southeast Asia. Suffice to say, they have been working with various laptop makers to bring their Snapdragon 850 and 7c compute platforms to market in Malaysia, perhaps as soon as Q1 or Q2 of 2021.
Qualcomm noted that their own initial testing against laptops with similar capabilities to their 8cx Gen 2 (10th gen Intel Core i5) have been better in terms of battery performance and reliability. This could in turn lead to more silent Windows laptops that still have enough battery to work the next day, but no exact numbers were given. They also said that they've been working closely with Microsoft, so application compatibility should not be an issue either.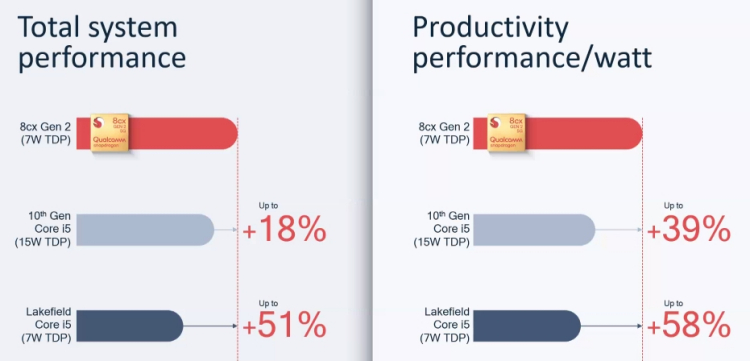 They haven't specifically named names or even certain laptop models but from the briefing, we expect Snapdragon powered laptops from brands such as SNS Networks JOI and Microsoft Surface in 2021. They've also been working with ASUS, Acer, HP, Lenovo, Huawei and a few other laptop brands as well, but no guarantees whether these brands will also bring in their Snapdragon 850 or 7c powered laptops either.
Prices should be competitive, but again, no specifics were mentioned. So, would you be interested in a Windows on Snapdragon powered laptop for 2021? We're game to try as long as Microsoft doesn't do another Windows RT experience again (from the briefing, it doesn't seem so). Let us know what you think on our Facebook page and stay tuned to TechNave.com.