RGBae fans will fall in love with Lenovo Legion's latest line of gaming peripherals and RTX laptops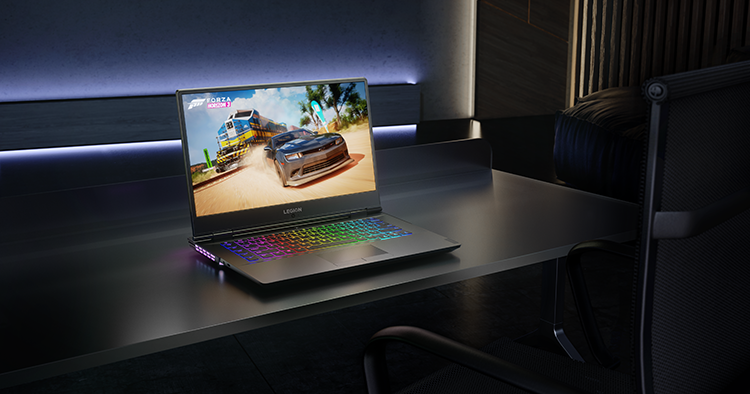 The Y740 laptop. Loving the side RGB lighting
Over at CES 2019, Lenovo Legion is ushering the new year with two new gaming laptops, the Legion Y740 and Legion Y540, both equipped with the latest RTX graphics cards. In addition, they've also unveiled their latest line of peripherals for gamers. What makes them different this year is that all their stuff are equipped with every gamers' favourite aesthetic: RGBae!!
The Y740 is the highest spec laptop between the two. It comes in two sizes, a 15 inch version and a 17 inch version and the difference between them (other than the sizes), are the GPUs. The 15 inch variant is equipped with the RTX 2070 while the 17 inch version is equipped with the RTX 2080. Other than that, both variants come with the 8th Gen Intel Core i7 processors, 32GB DDR4 RAM, a 144hz display, CORSAIR iCue RGB backlit keyboard lighting as well as Dolby Sound Radar.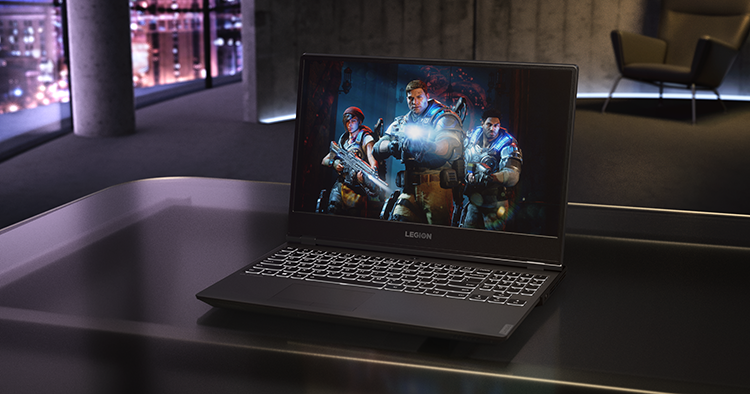 The Y540 laptop only comes with white backlighting and I love it
Meanwhile, the Legion Y540 gaming laptop is equipped with the RTX 2060 GPU and Intel Core processors. It is only 15 inches in size and comes with a white backlit keyboard which looks extremely classy, in my opinion. The keyboard has a <1ms input time which makes it perfect to match players' fast reaction times in games. In addition, it comes with Harman Kardon speakers that supports Dolby Atmos and only weighs 2.3 kgs. Both the Legion Y740 and Y540 laptops have 6 hours battery life as well as the Lenovo Legion Coldfront dual fan thermal layout to keep gaming sessions cool.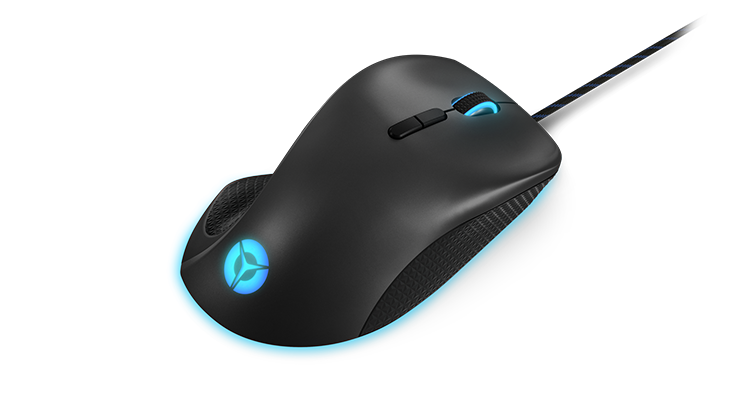 Not a big fan of the grip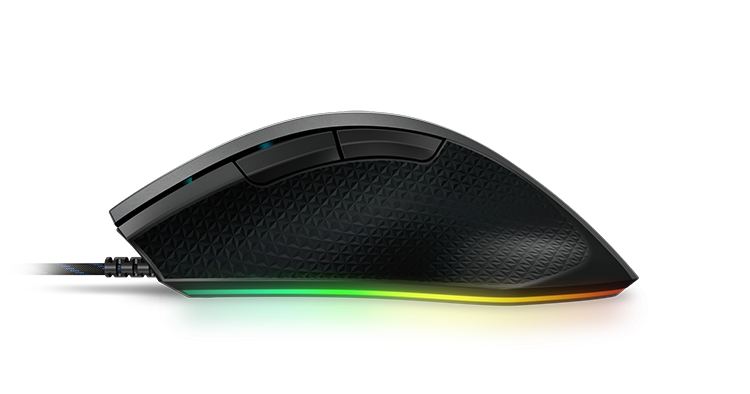 Look at that gorgeous RGBae at the bottom!!
In addition to the jacked up laptops, Lenovo Legion also unveiled their latest line of gaming peripherals. The Lenovo Legion M500 gaming mouse is loaded with a Pixart PMW 3398 sensor that features 16000 dpi and 50g IPS tracking precision as well as OMRON micro switches. The design of the mouse does intrigue me but it doesn't look like those with claw grip hands like me would enjoy the mouse. However, I do like the flashing logo on the back of the mouse as well as the RGB base.
The Lenovo Legion K500 RGB keyboard is another part of their peripheral line unveiled at CES which they claim comes with a "modern, minimalist design". Personally, it looks like any other gaming keyboard to me but it does have a more "clean" look to it. It has red switches and anti-ghosting with 104-key rollover. From what I've seen, it does come with a wrist rest but it's hard to say if it is detachable or not, judging from the photos.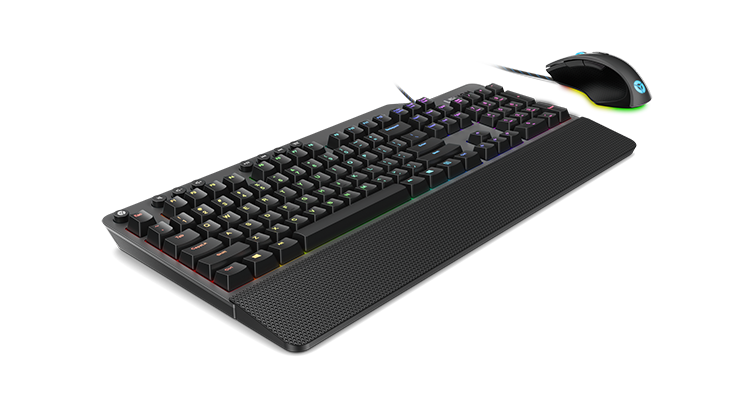 Can't tell if the wrist rest is detachable
Besides that, they've also come out with their very own headsets, the Lenovo Legion H300 stereo gaming headset and the Lenovo Legion H500 Pro 7.1 surround sound gaming headset. The H300 has an all metal design with dynamic 50mm drivers. It comes with an all metal design but is lightweight to ensure that its wearer remains comfortable even after long periods of wear. The H500, as the name suggests, supports 7.1 surround sound. Both headsets come with retractable mics but it doesn't seem like the headsets have RGB but I could be wrong.
The H300 Headset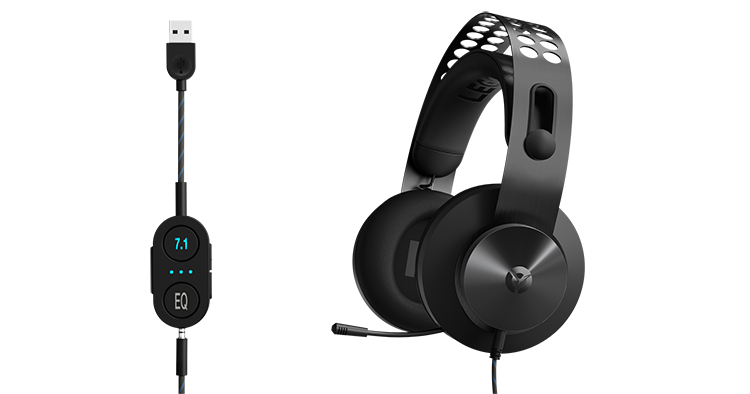 The H500 Headset

Gaming monitors are also Lenovo Legion's latest product. They've revealed 2 new variants which are the Lenovo Legion Y27gq and Lenovo Legion Y44w monitors. The Y44w monitor is a 43.4 inch curved display with 3840 x 1200 resolution. It has a brightness of 450 nits and 144Hz refresh rate. In my opinion, if you're a gamer who wants to appreciate story based games and racing games like Witcher 3 or Forza Horizon 4, this would be the monitor for you. Meanwhile the Y27gq monitor stands at 27 inches with 2560 x 1440 resolution and a 240Hz refresh rate. Competitive gamers, this is the monitor you should be striving for, especially if you're into competitive FPS games such as CS:GO or PUBG, this one's for you.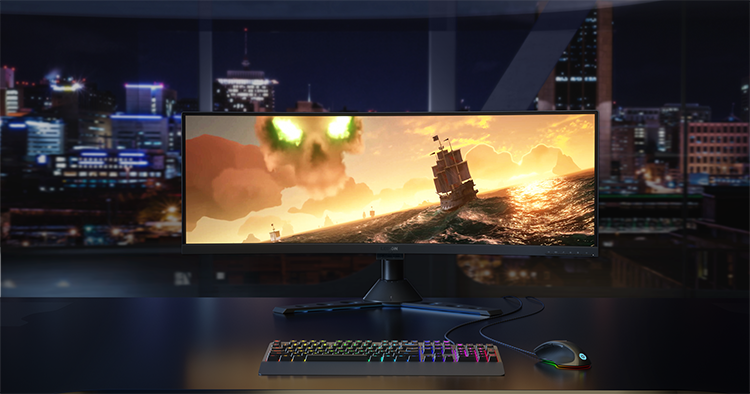 If you're into racing games as well as beautiful open world games, the Y44w is for you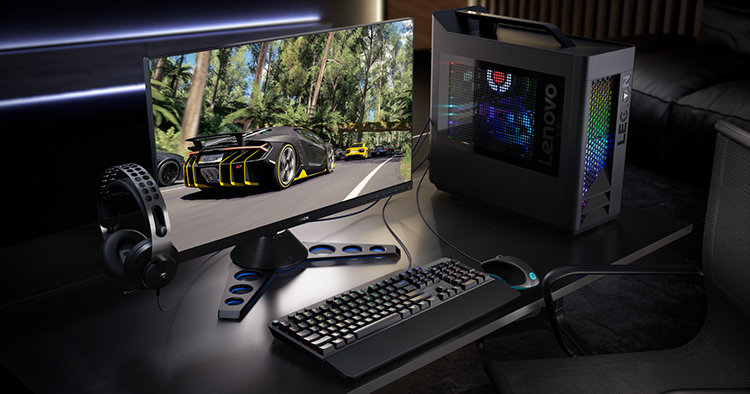 The monitor pro gamers should aspire to get, the Y27gq
Legion is Lenovo's gaming line which came out not too long ago and it is commendable to see how far they've come since they've set foot into the gaming world. So far, I'm liking what I see from them and their gaming laptops have been pretty great for their prices which have been pretty reasonable. I wasn't a big fan of their peripherals previously but they were never brought into Malaysia for awhile. I'm honestly excited to give their latest additions a try, especially their peripherals because I'm a sucker for RGBae (#gameraestheticz). So far, no Malaysia release date or Malaysia pricing has been mentioned yet but we'll make sure you're the first to know if you keep checking back on TechNave.com!