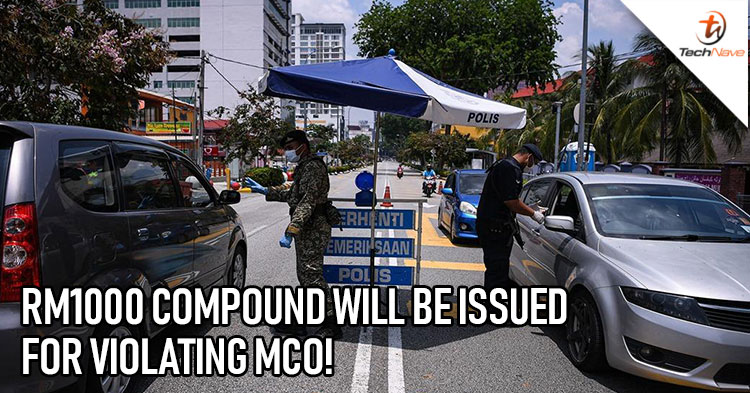 Bukit Aman Internal Security and Public Order Department director Datuk Seri Acryl Sani Abdullah Sani said the police will begin to issue RM1,000 compound notices to those disobey the Movement Control Order (MCO) and the compound notice would have to be settled within two weeks at any Health Ministry office.

He mentioned the police had issued standard operating procedures (SOP) while compound forms had been distributed to all states. Those who break the rules during MCO will be brought to the police station before handed a compound notice and if they refuse to pay the compound within two weeks, they may request for trial. Lorries and those delivering food will also be inspected at all roadblocks to prevent any attempts of smuggling prohibited items such as cigarettes.
Acryl Sani urged Malaysians to obey the rules during MCO not just to avoid the compound as RM1,000 is not a small amount, but also help to break the Covid-19 infection chain. Meanwhile, 66 members of the police force had tested positive for Covid-19 so far while another 1,225 individuals which including police officers and their family members were undergoing self-quarantine at home.
With that said, there are 156 new detected positive cases since yesterday, which makes a total of 4,119 Covid-19 cases in Malaysia. So please do not take it lightly and wash your hands often while staying at home. Stay tuned for more local news updates at TechNave.com!