RM379 for Huawei Mate 10 Pro and RM509 for Samsung Galaxy Note 8!? Be Alert!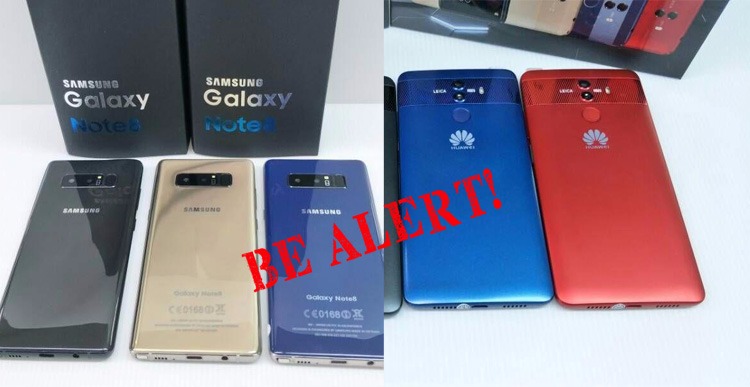 We recently spotted someone selling a Huawei Mate 10 Pro for RM379 (normal RRP RM3099) and a Samsung Galaxy Note 8 for RM509 (normal RRP RM3999). Suffice to say, if it sounds too good to be true, it usually is, so BE ALERT! Don't just rush, rush and buy, buy just because the price looks good but you can see why below.
After a quick look at the tech specs we found features which didn't match with ours such as 1GB RAM + 8GB Storage and 2GB RAM + 16GB storage (ours has the Mate 10 Pro at 6GB RAM + 128GB storage while the Galaxy Note 8 is at 6GB RAM + 64GB storage) so it definitely felt fishy. After digging all the way down into the comments, the seller reveals that they are clones (but just for the Galaxy Note 8 entry, the Mate 10 Pro listing didn't have any questions yet).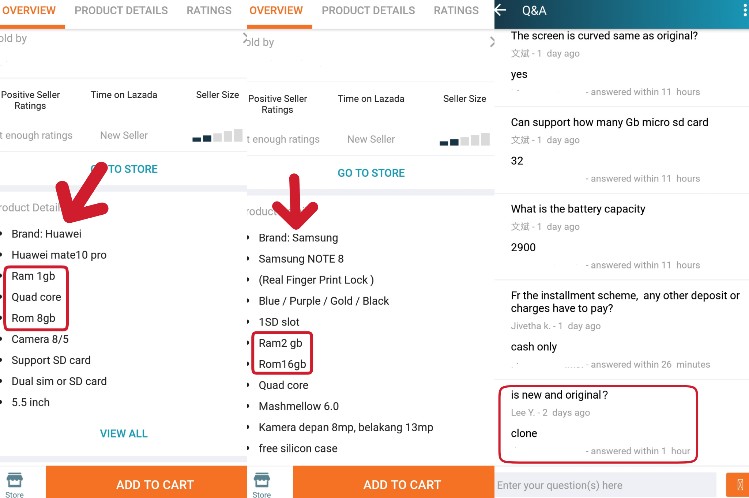 We're not pointing fingers here so we've deleted the identity of the seller, but the seller clearly does not mention either device as being a "clone" in the tech specs or titles
This is rather unscrupulous as the fact that these devices are "clones" is not mentioned in the tech specs or the titles, something which some online marketplaces are making mandatory for all listings. So, here's a very big reminder to all our TechNavers to be alert and dig a bit more if the deal sounds too good to be true. Always check and compare against our tech specs and find out more before you buy it. If in doubt, ask the seller questions and if you're still doubtful feel free to ask us. Stay tuned to TechNave.com for all the latest news and BE ALERT TechNavers!