ROG Phone 2 unveiling in July and could start from below ~RM3K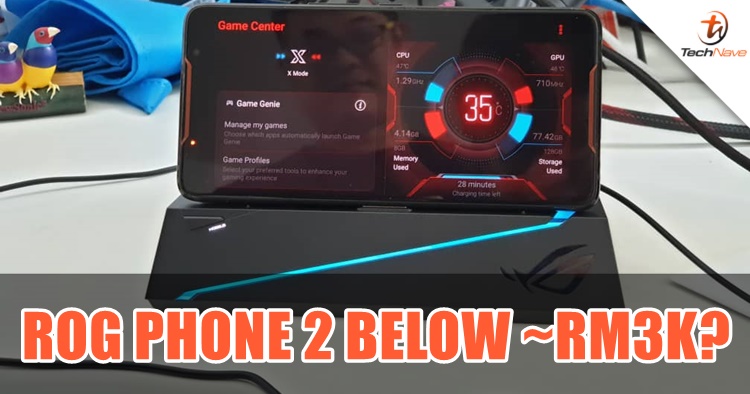 So we mentioned that the ROG Phone 2 is set to be released in China during the third quarter of 2019, but we now have an official date from ASUS which is on 23 July 2019. That's just a month away but that's not all, we also got some rumours on the price tag as well.
Set to debut in Beijing, China as well as ChinaJoy 2019 eSports expo in Shanghai on 1 August 2019 where around 400,000 progamers will be going. There seem to be two variants just like before and it's a good bet that it will at least start from 8GB + 128GB for 4399 Yuan (~RM2658). That seems a bit far fetched, though, as the standard ROG Phone is RM3499 officially. Maybe ASUS will change that for the masses?
In terms of tech specs, we are still pretty much in the dark. All we know is that it has refresh rate up to 120Hz, a Qualcomm Snapdragon 855 chipset is probably guaranteed and rumours have it that the RAM goes up to 12GB.
We are pretty excited for the gaming beast successor so stay tuned for more ASUS news at TechNave.com.