Razer Barracuda X review - Gaming headset that can plug-and-play to almost everything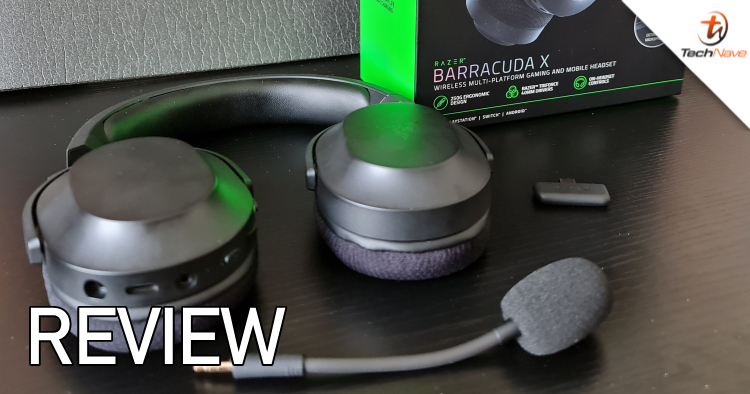 Make no mistake, most gaming headsets, especially the wireless variety can be supremely fiddly when connecting or pairing up via Bluetooth. Then there's the problem of Bluetooth audio lag, which can be a major nitpick for gamers along with all the other problems that come with Bluetooth wireless headsets.
The Razer Barracuda X does away with all that by cutting out Bluetooth completely, instead it offers Wireless connectivity through a dongle and practically every cable type in the market. This means that you can just connect it plug-and-play style with practically any device. Does it deliver? Find out in our review of the Razer Barracuda X below.
The Razer logo on the band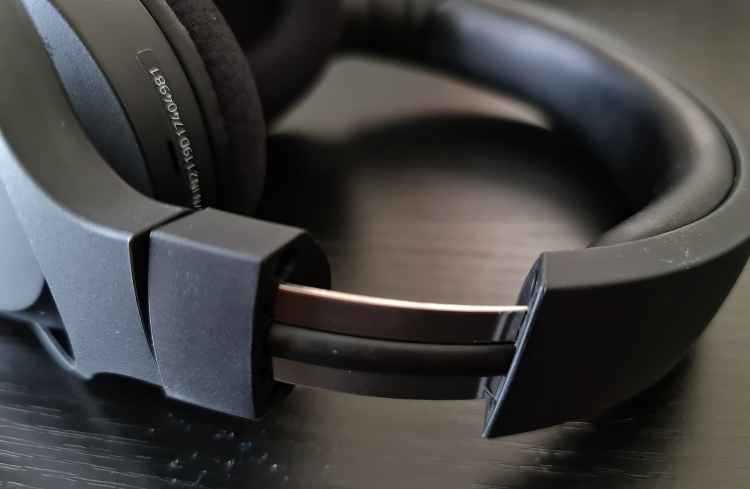 You can adjust the headband
At first glance, if you were to miss the Razer logos on the cups and the headband, you'd be forgiven if you thought this was an OEM or unbranded pair of headphones. There's no RGB, none of Razer's usual neon green trim but the Barracuda X does still look good, but in a rather understated sort of way. At least there's some neon green near the base of the mic off button but there's also Razer logo stickers if you want as well.
Fortunately, the Barracuda X offers a pretty good design with an adjustable headband while the foam ear cushions are covered by sweat absorbing flowknit fabric. The cups can also swivel flat, so it's easier to bring about, but the headband cushion is still artificial leather (I wonder why no flowknit here?), so we expect this part to be the first to start flaking and wearing down over time. The lack of any hard case is understandable given the RM499 price tag (about $120 or so) but we do miss it since Razer almost always included it in their other products.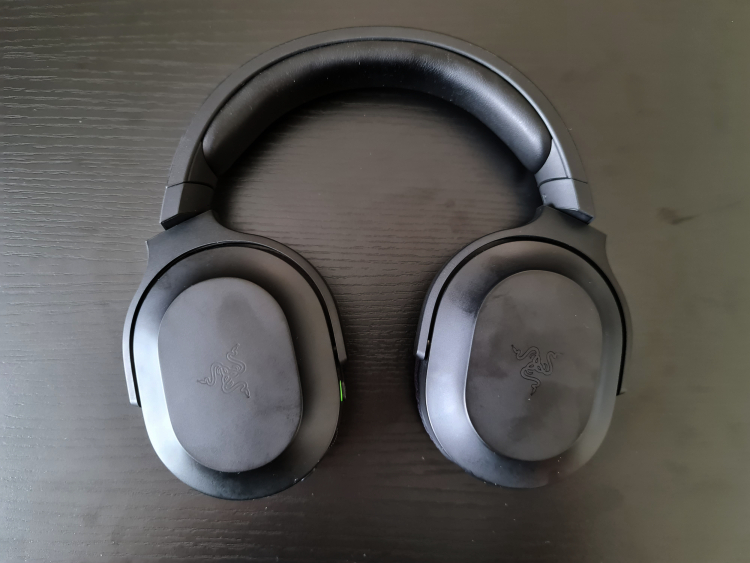 The cups fold flat for easier portability
Everything is controlled and connected from the left ear cup, with a microphone off button, volume slider, power button, 3.5mm audio jack, USB Type C port and a jack for the removable and adjustable microphone. All the controls are spaced nicely within reach and are distinctive enough to differentiate based on just touch. The windshear foam covering for the microphone is quite large compared to most gaming headsets, so you probably won't want to bring it out and about.
Strangely enough, the power button alone can be used to control music and answer calls. A long press turns it on, a single press lets you play/pause/answer calls/end calls, double press skips the track and triple press goes to the previous track.
All the controls are on the left cup but the power button can also be used to play, pause, answer calls, go forward and go back
Going on to why we say it's almost the plug-and-play connectivity king is the fact that the Barracuda X comes bundled with a USB-A to USB Type C cable, a 3.5mm audio cable and a Wireless Wifi dongle complete with USB-A to female USB Type C extender cable. This allows it to plug-and-play to a PC, PS5, Nintendo Switch and even smartphone or tablet. We've tried them all and everything works well without having to set up or pair anything. I like it that the Wireless dongle is fairly slim and rounded as well, so it doesn't get in the way of your usual gaming grip too much.
Audio performance is solid but not excellent, so while there's a good bass and clear trebles, it's not as rich of an experience as some other headsets, especially when listening to lossless music. Plugging in the wireless dongle and turning on the Barracuda X results in lag free audio for gaming.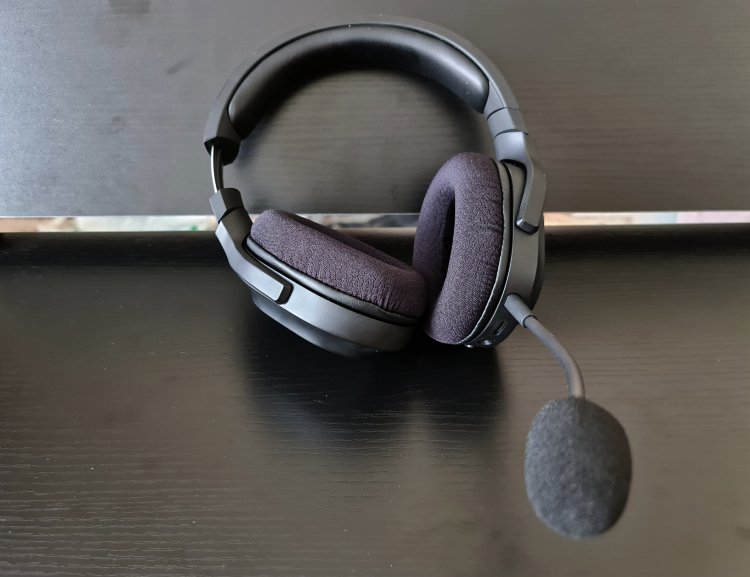 The microphone is rather large but detachable
Mic performance is top notch, even via the wireless dongle, clearly picking up your voice but since there's no ANC or Active Noise Cancelling, you can sometimes pick up people talking or other noises in the background. Thankfully there's none of the usual static or whooshy background noise so you could perhaps use the Barracuda X to record voice overs if you don't want to use it for gaming.
Wireless range is very good with stable connectivity except for some static behind multiple walls. Obviously, it didn't do that well with our bathroom test but if you're gaming with your device on the toilet seat, this shouldn't be an issue, lol.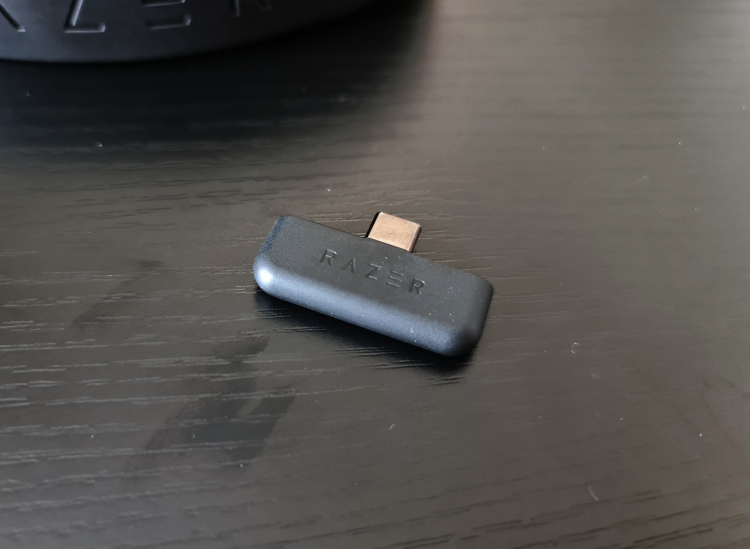 The Razer USB-C wireless dongle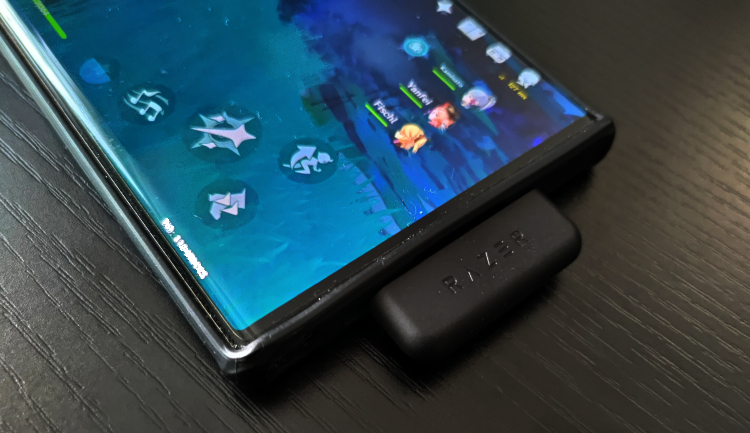 If it fits like this on your phone it should be just fine on the Nintendo Switch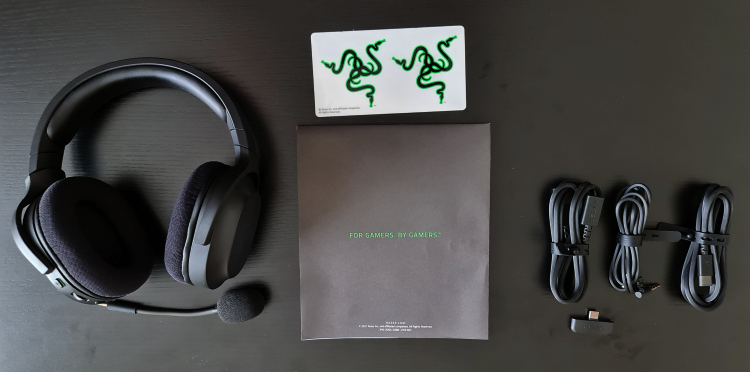 What's in the box? ~ All the connections you could want for all your gaming devices
Overall, the Razer Barracuda X seems like the most straightforward choice of gaming headsets if you have multiple gaming devices like a PC, a PlayStation, Switch or gaming phone. Thanks to all the cables and wireless dongle, connecting is not an issue at all. The detachable mic works great for voice and while audio is not the best, it's great enough for most games. If you don't mind pressing the power button a lot, you can also bring it out and about or use it for workouts.
Because of these features, there are no similar contenders in this price range of below RM500 or around $120, making the Barracuda X another niche Razer gaming product. So, if you're looking for a headset around this price for all your gaming devices or to do a Twitch or live-streaming session, then you should definitely give the Barracuda X a try.
Tech Specs and features
Here are the tech specs and features for the Razer Barracuda X:
Frequency response: 20 Hz - 20 kHz

Impedance: 32 Ω (1 kHz)

Driver: 40mm

Inner earcup diameter: 60mm x 40mm

Connectivity: USB-C wireless (2.4GHz), 3.5mm analog

Cable length: 1.5m

Weight: 250g

Features Razer TriForce Driver, Oval FlowKnit Ear cushions, passive noise cancellation, detachable HyperClear Cardiod microphone, 7.1 Surround sound (Windows 10 64-bit only)

Battery life: 20 Hours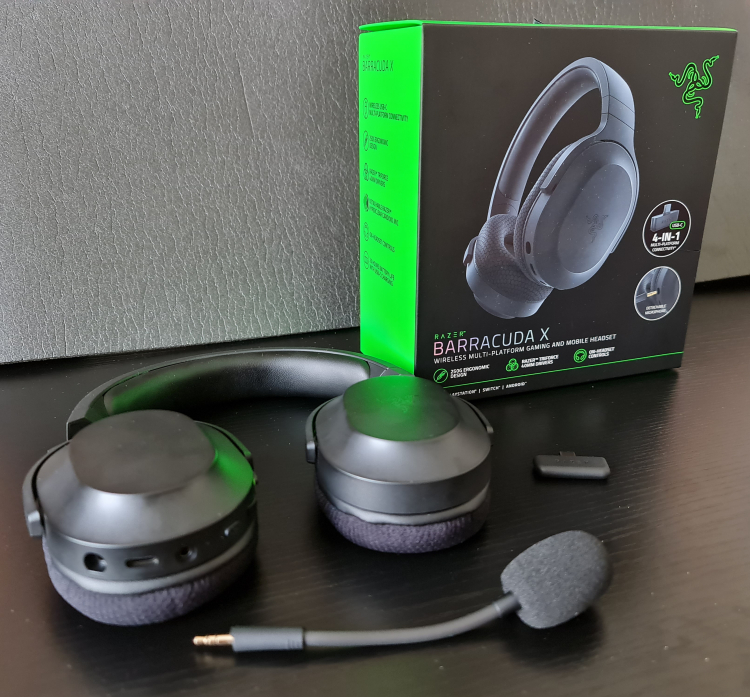 Pros and Cons
Pros: Relatively affordable lag free gaming audio. Plug-and-play connectivity for almost every gaming device.
Cons: Lack of rich sound. No Razer RGB. No Bluetooth.
Summary: The 1 plug-and-play gaming headset for nearly all of your gaming devices.