Razer Blade 15 Advanced Model review: Pricey but well-rounded performance laptop
When the Razer Blade 15 Advanced Model was unveiled by Razer from RM11999 in 2021, it was one of the first gaming laptops to come equipped with an RTX 3000 series graphic card. With that in mind, the laptop is a more than capable tool for those who frequently compete in esports and content creators thanks to its performance.
In this review, we'll be taking a closer look at the laptop and see how it performs while gaming as well as day to day tasks. That being said, let's have a closer look!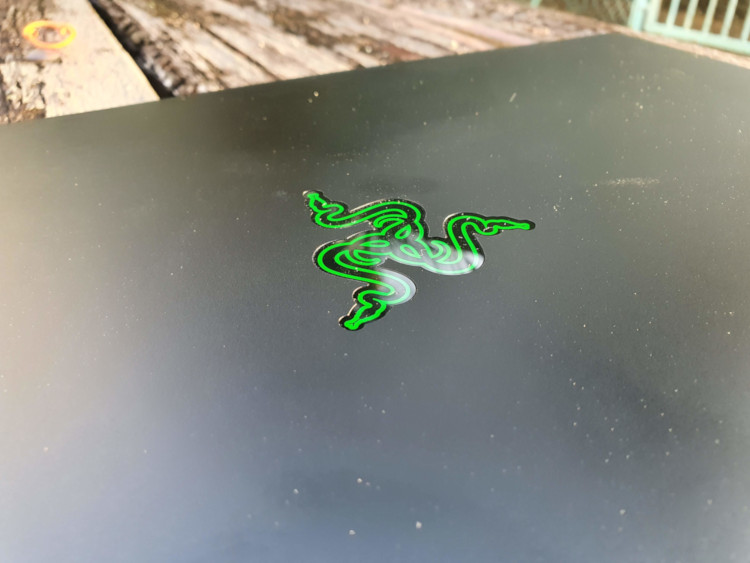 The Razer Logo lights up green when the laptop is turned on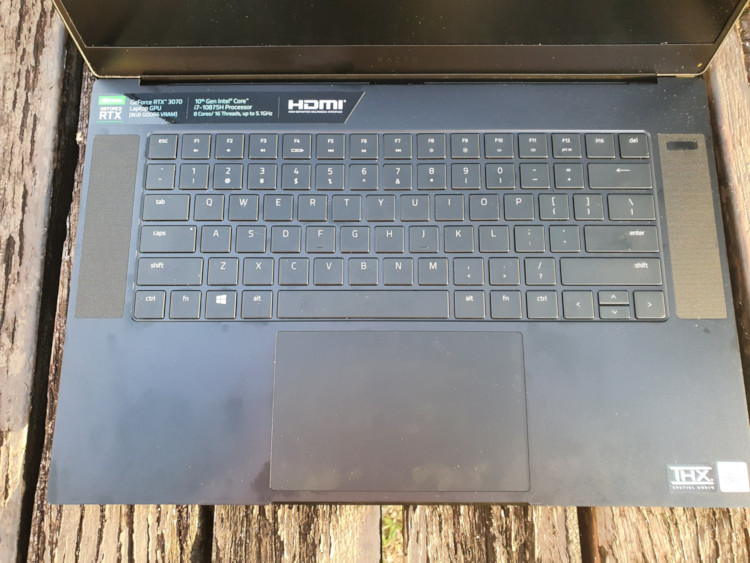 Look at that huge trackpad and the RGB backlit keyboard!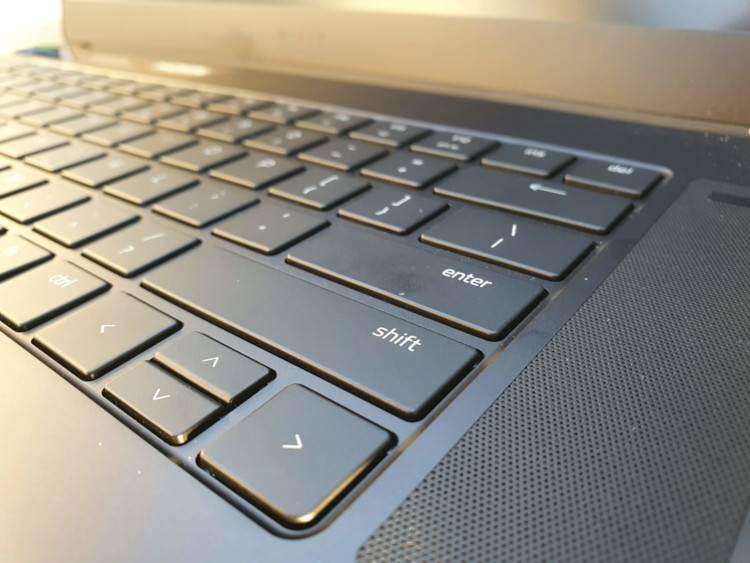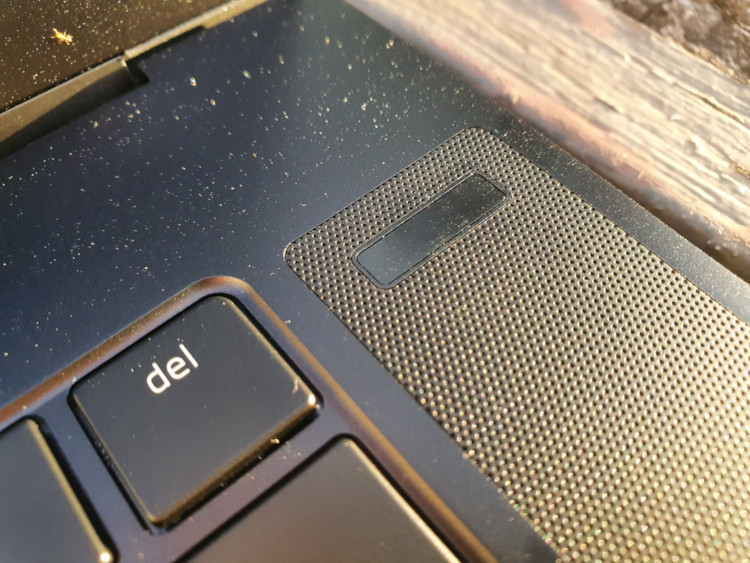 Power button that's located at the top of the speaker grill
Starting with the design, the laptop has a sleek unibody design with a matte finish that feels solid and extremely premium to the touch. If you look at the lid of the laptop, you'll see Razer's logo that lights up green when you turn on the laptop. The logo does not have RGB lighting, unfortunately.
The first thing you will notice after unfolding the laptop is the RGB backlit keyboard, two large stereo speakers situated towards the sides and no dedicated number pad likely due to space constraints as well as a rather large trackpad at the bottom. If you look closely at the top of the speaker on the right side, you'll find a power button that does not have a capacitive fingerprint sensor built-in.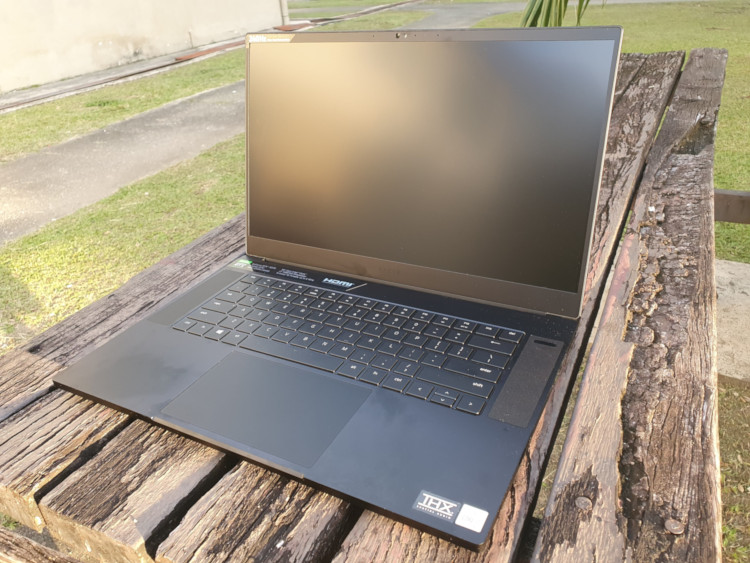 A very sleek and premium looking laptop
As for the display, our variant comes equipped with a 240Hz QHD display. It's catered more towards individuals who play competitive esports titles such as Counter-Strike: Global Offensive, Valorant, or Apex Legends because of the higher refresh rate. The hinge that connects the body to the lid feels extremely solid. It gives you the confidence that the display will not break or sag after extensive use.
As for the I/O, you'll find a DC power socket, 3x USB3.2 Type-A ports, 1x Thunderbolt 3 port that supports 20V charging with PD 3.0, 1x USB Type C 3.2 Gen 2, HDMI 2.1 port, as well as a full-sized SD card reader (great for content creators). With all that in mind, the laptop provides adequate ports for you to hook up an external monitor, keyboard, mouse, as well as a USB Gaming headset so that you can get the best gaming experience possible or even increase work productivity. You might want to consider plugging in a USB Hub for additional devices such as flash drives and printers.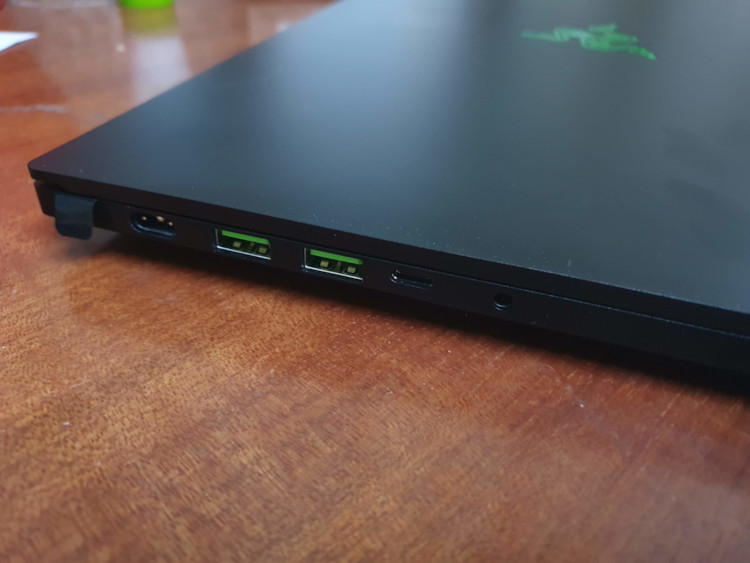 Charging port, 2x USB Type-A port, 1x USB Type-C port, and a 3.5mm audio jack slot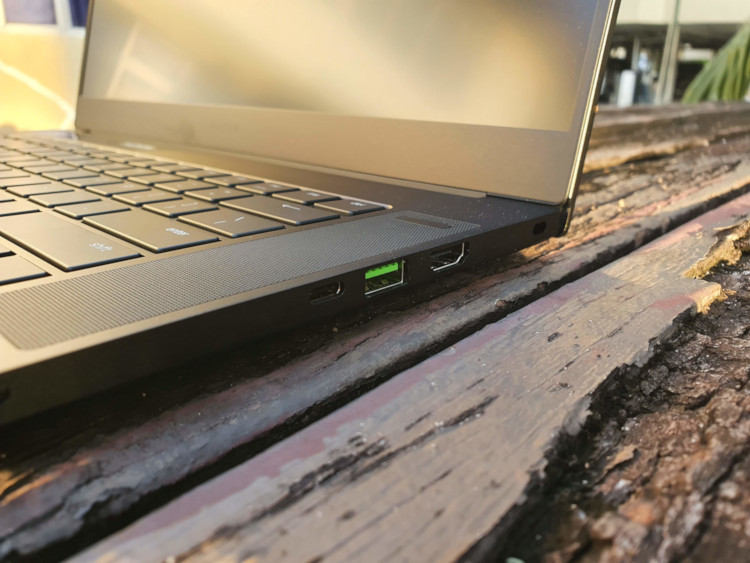 HDMI port, USB Type-A port, Type-C port, and a Kensington lock at the right
Onto the tech specs, our variant comes equipped with an Intel Core i7-10875H processor with Intel UHD Graphics, 16GB of RAM, an NVIDIA RTX 3070, a 1TB internal SSD storage, 15.6-inch QHD 240Hz display and an 80WHr battery. There is a variant of the Razer Blade 15 Advanced Model that's equipped with a 360Hz display but it only has a display resolution of FHD and it's much more expensive at RM14599.
Putting the laptop through some synthetic benchmarks, the Razer Blade 15 managed to achieve a score of around 8441 points on 3DMark TimeSpy and around 5665 points on PCMark 10. With that in mind, it's more than capable of handling almost any game or software you throw at it including RAM intensive tasks such as 3D modelling and video editor thanks to the pre-installed 16GB RAM.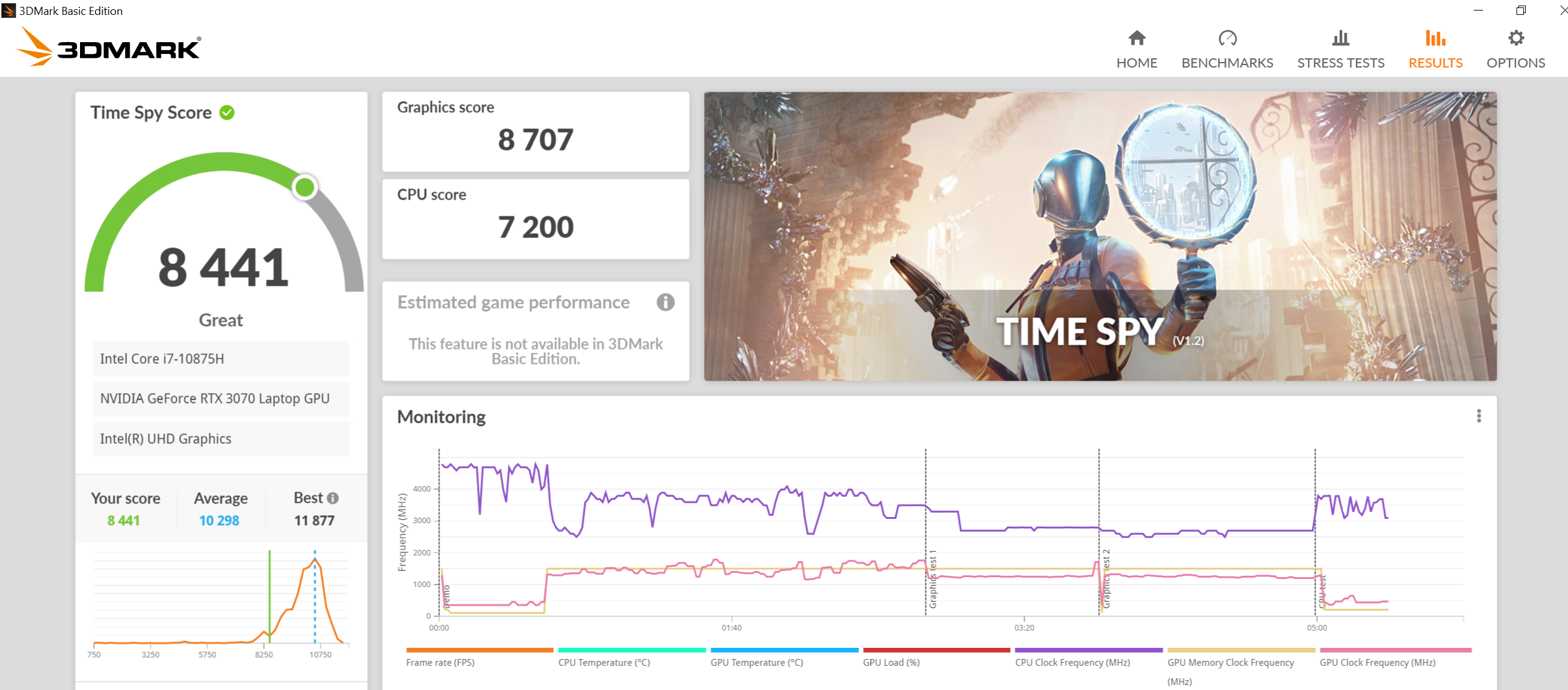 8441 points on 3DMark Time Spy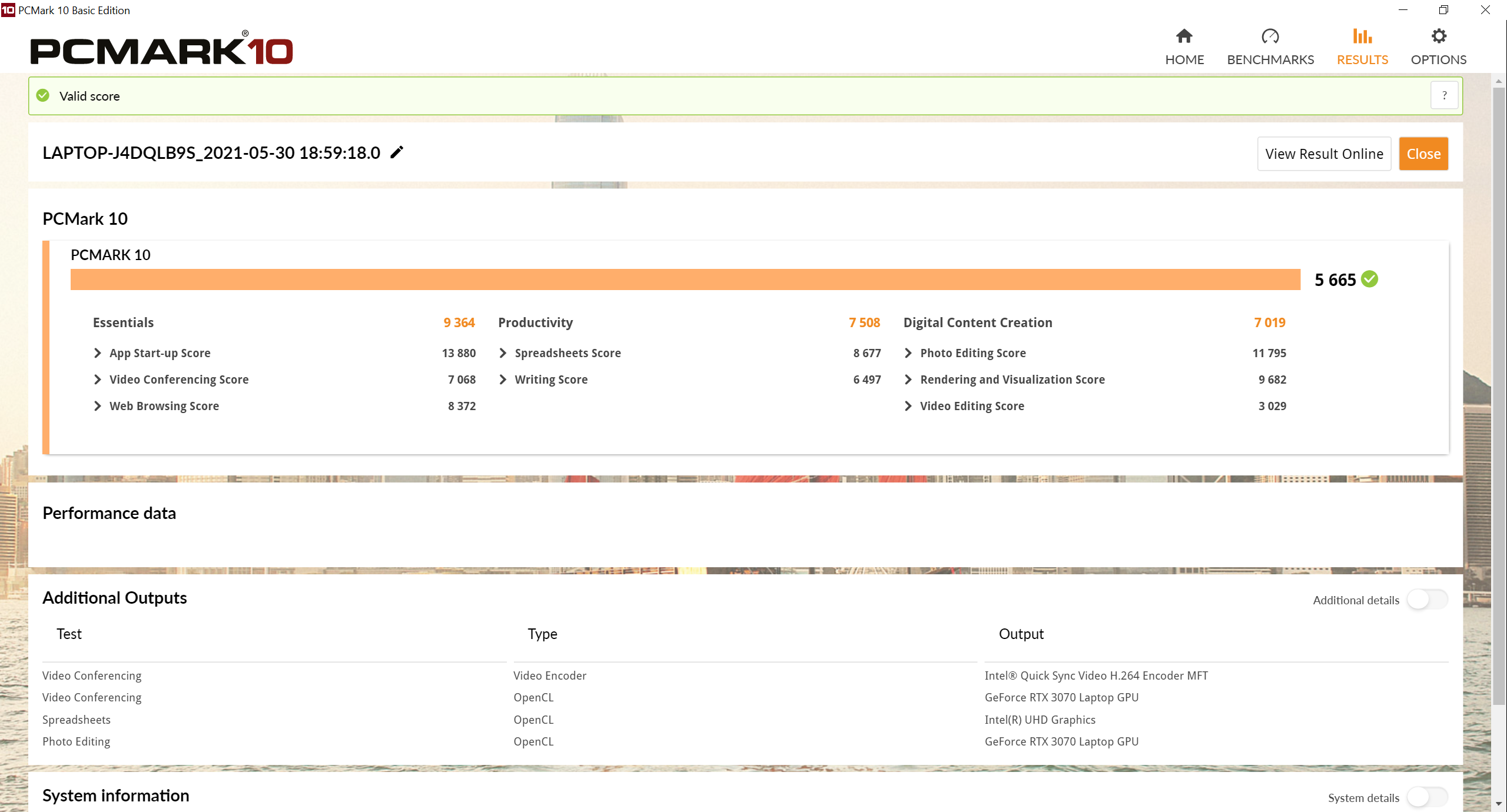 5665 points on PCMark. Not bad!
However, if you require more RAM you could always install higher capacity RAM modules as the laptop can support up to 64GB. When it comes to games, the laptop ran Total War: Three Kingdoms at an average of 34FPS during the battle phase with every graphical option turned up.
On Apex Legends, I'm able to get around 90 to 100FPS in the training range with everything turned up to the max at 1440p resolution. With that in mind, you may encounter minor drops in FPS when traversing through the map or during an intense firefight.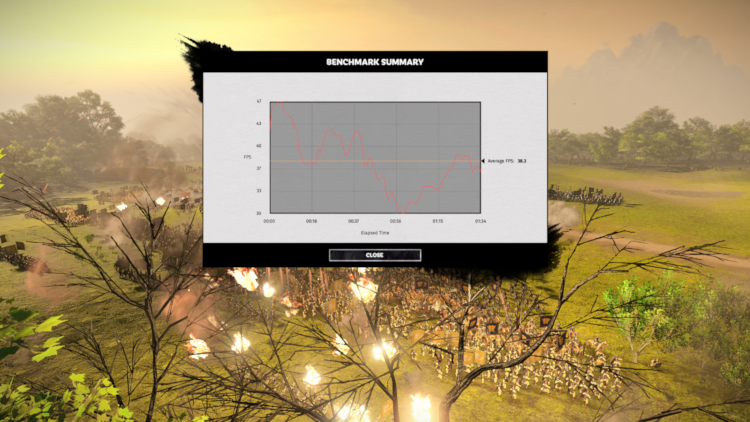 Around 35FPS on Total War: Three Kingdoms. Battles are usually a lot more taxing on the system!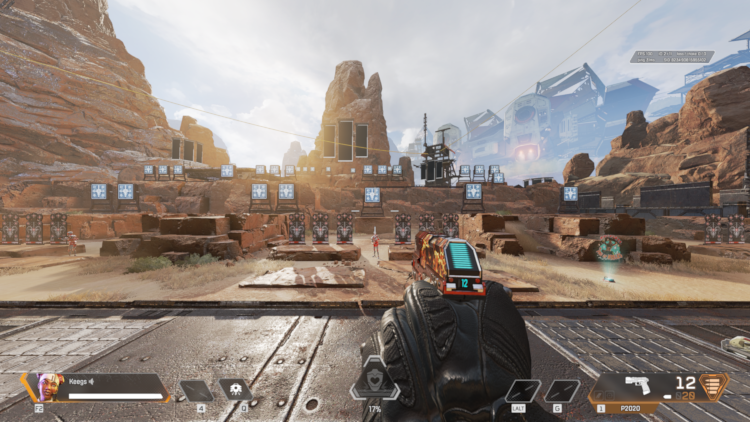 Around 100FPS with everything maxed out on Apex Legends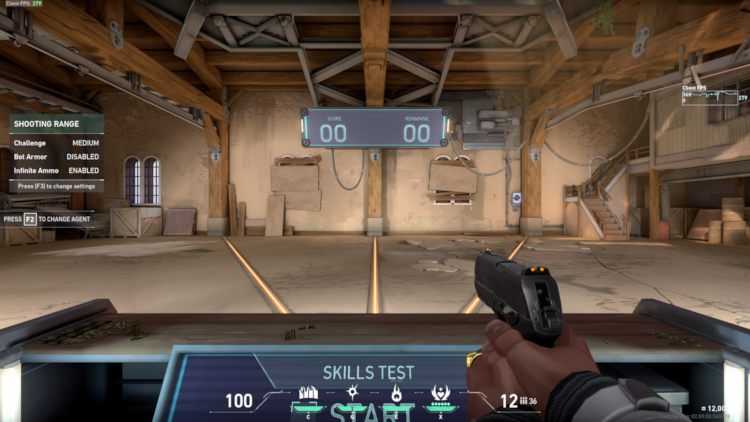 If you change around the settings you could get more than 400FPS!
If you value FPS over fidelity, it's possible to get around 240 FPS by turning the graphic options down to low or off as well as dropping the resolution down to 1080p. When it comes to Valorant, I'm able to run the game at 300FPS and above with everything turned up. That being said, it's possible to hit past the 400FPS mark if you turn down a few settings as well.
When it comes to editing videos, the laptop is able to scrub through 1080p 60FPS raw footages with ease. Props to Razer to include a full-sized SD card slot as I don't need to hunt around for an external card reader.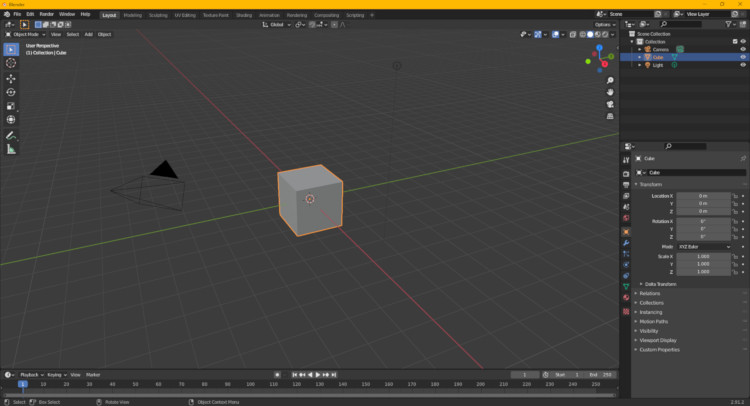 Blender ran pretty smoothly
The keyboard feels smooth and tactile, making it great for typing. The RGB backlight makes working in the dark a breeze as you can see which keys you are tapping on, however, this does come at the expense of the laptop's battery life.
Speaking of the battery life, the laptop is able to last around 3 hours 30 minutes playing YouTube on maximum screen brightness. Your battery performance may vary depending on the workload. For example, if you're only using the laptop for word processing, the battery life could last a lot longer. Another thing to note is that the speakers sound amazing mostly because of how large they are.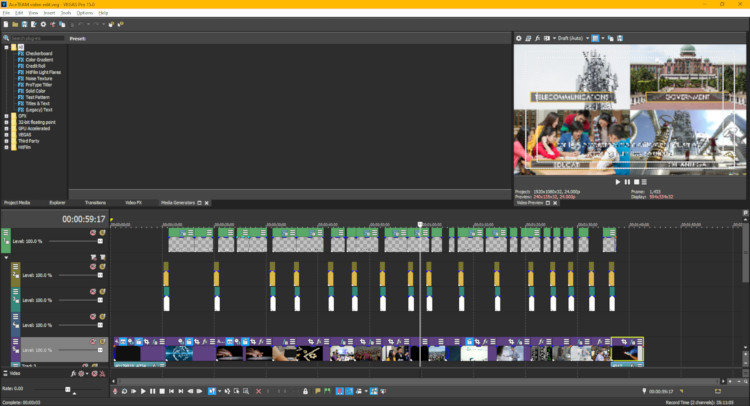 Vegas Pro 15 didn't chug at all while scrubbing through the timeline
To charge the laptop, you can either use the proprietary charging brick that came bundled with the laptop or via a USB Type-C cable that supports Power Delivery 3.0. However, one of the issues I noticed while testing the laptop was that it felt uncomfortably warm around the wrist rest area. This can easily be remedied simply by using an external keyboard while gaming though.
In conclusion, if you are looking for a well-rounded laptop the Razer Blade 15 Advanced Model would make a great choice when it comes to gaming, video editing, and more. However, if you value performance more than graphical fidelity, you could get the more expensive variant of the laptop that's equipped with an NVIDIA RTX 3080 GPU and a 360Hz FHD display at the price of RM14599.
However, if what you're doing doesn't require those kinds of specs, you can opt for the cheapest variant which comes with an RTX 3060 that powers a 144Hz FHD display instead at RM8299. Alternatively, you might want to have a look at Acer Nitro 5 AMD Ryzen 5000 series that's equipped with an RTX3080, 16GB RAM, and a 15.6-inch 165Hz QHD IPS display at the price of only RM8999.
That being said, what are your thoughts on the Razer Blade 15 Advance Model? Let us know on our Facebook page and for more updates like this, stay tuned to TechNave.com.
Tech Specs
10th Gen Intel Core i7-10875H with INtel UHD Graphics
NVIDIA GeForce RTX2070
16GB RAM, 1TB SSD
15.6-inch QHD 240Hz display
Dimensions: 16.99mm x 235mm x 355mm
2.01Kg
3x USB3.2 Type-A ports, 1x Thunderbolt 3 with 20V charging with PD 3.0, 1x USB Type C 3.2 Gen 2, HDMI 2.1 port, full-sized SD card reader
Pros and Cons
Pros - Very sleek design and it comes with a 240Hz QHD display
Cons - Pricey for what it offers
Conclusion - Great looking laptop for almost any workload if price isn't a factor