Razer announces CES 2020 appreciation event, Razer fans get gaming peripherals at 50% off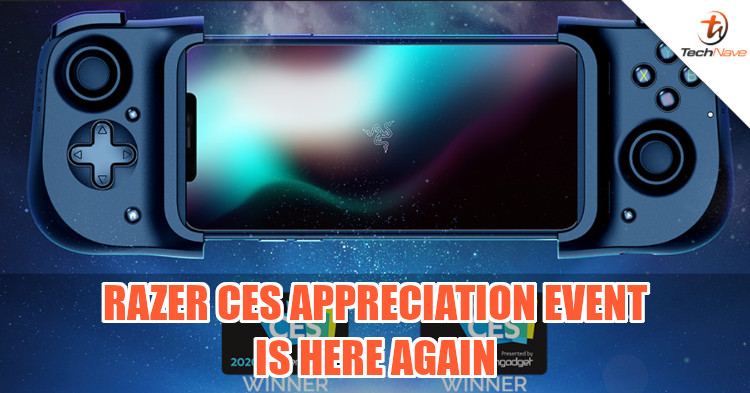 The dust may have settled on this year's Consumer Electronics Show, but Razer has one more thing to do to wrap another successful event. Razer's Reddit community team has announced that the company will be hosting a CES appreciation event to celebrate the Razer Kishi winning Best Gaming Product at CES 2020.
Razer runs this event every year it wins big at CES and this year is no different. If you signed up for it, you'll get to buy selected Razer gaming peripherals at 50% off during the event. You'll also get to buy Razer Blade laptops, Core external GPU enclosures, and Raptor monitors at 5%. Note that you'll be limited to one unit per product only so you can't buy things in bulk and try to profit that way.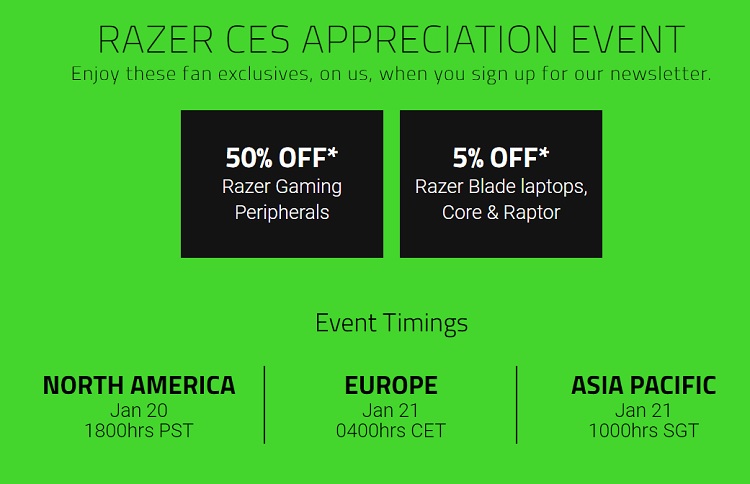 Another thing to note is that this event is only available to those who already have an account for the Razer Store. If you're an eligible Razer Insider, Razer may have already sent you a discount code that you can use on check out. Make sure to check your your email for the code and make your purchase soon!
If there's a certain Razer gaming peripheral you've been keeping an eye out for, you may want to get it now. This event only runs for 24 hours starting from 10 a.m of today so the clock is already ticking. To those who plan to get something, let us know what you will be buying on our Facebook page and stay tuned to TechNave.com for more news.