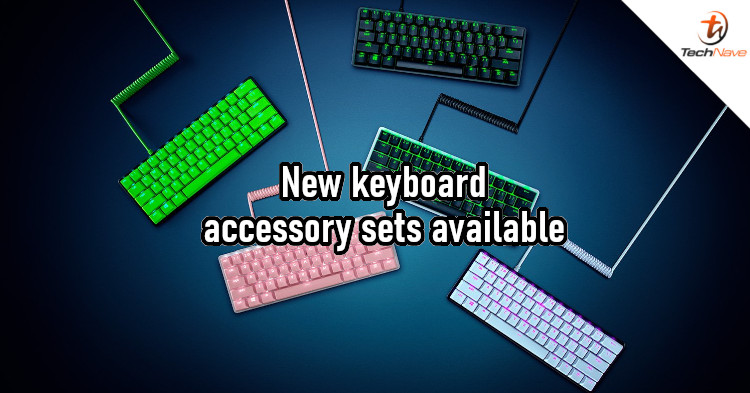 Years ago, mechanical keyboards became mainstream for many. Gamers found the tactile and clicky sounds of these keyboards highly satisfying, but with increased interest came the want for customisability. Well, now Razer is offering that with new accessory sets.
As revealed on its website, Razer has added a few different keyboard accessory sets that you can use to personalise your Razer keyboard. A new PBT keycap + coiled cable accessory set is available in white, black, green, and pink colours. The 2-metre long cable is made out of braided fibre, so it's really tough too. Besides that set, there's also a Phantom keycap upgrade set and an ergonomic wrist rest.
What's interesting is that you can sort of see how these upgrade sets would look on your Razer keyboard. Specifically, Razer's website lets you see how the new keycaps and cable look on selected Razer keyboards. This includes the Huntsman Mini, Blackwidow V3, Blackwidow V3 Pro, and more. Some of the sets aren't compatible with a few models, but the keycaps are compatible with all included keyboards.
Do visit the website if you want to check out the new upgrade sets. We've also included the estimated prices below for your reference. With that said, what did you think of this level of customisability? Let us know in the comments, and stay tuned to TechNave for more news like this.