Razer reveals Zephyr smart mask, Enki gaming chair, Kraken headphones and more at RazerCon 2021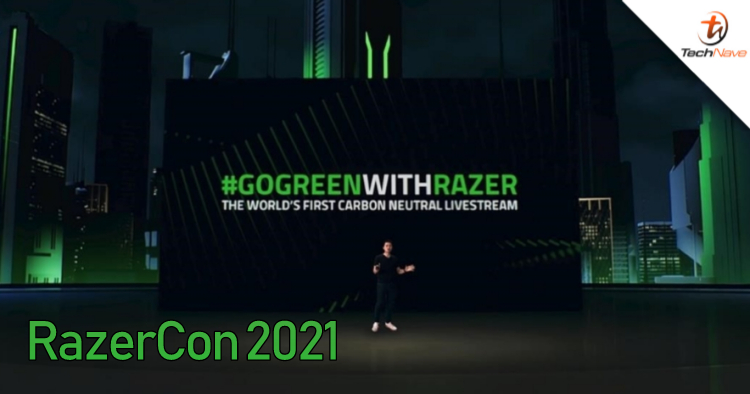 Razer recently held RazerCon 2021 online with 1.5 million viewers around the world. In line with their #GoGreenWithRazer hash tag, Razer announced this year's RazerCon 2021 as the world's first carbon neutral livestream. In addition, they also revealed the Razer Zephyr Wearable Air Purifier, the Razer Enki gaming chair family and the Razer Kraken V3 Family lineup.
Priced from USD$99 (~RM410.83), the Razer Zephyr Wearable Air Purifier evolved from Project Hazel and features customizable RGB lighting, dual fans going through replaceable N95 filters and a transparent mouthplate, the smart mask is fully controllable via an app. Unfortunately, it's still sold out even though it's in its 2nd batch of orders, but Razer has promised that it will ramp up production for it soon.
The Razer Zephyr smart mask
The Razer Enki gaming chair series on the other hand promises all-day gaming comfort with 110-degree extended shoulder arches, an ultrawide 21" seat base, a 152-degree recline, fully adjustable arm rests and a built-in lumbar arch. Covered by eco-friendly EPU synthetic leather, the Razer Enki will be available in Razer Green, Black and Quartz Pink for USD$399 (~RM1655.77).
The Kraken V3 Family implements Razer HyperSense intelligent haptic technology for a lifelike touch sensory feedback based on audio cues. It will start with the Razer Kraken V3 Pro priced from USD$99.99 USD (~RM414.94).
The new Razer Enki gaming chairs
The Razer Kraken V3 family
Razer's new PC Component series
Razer also announced their new PC Component series along with a new Quartz colour for their Razer Book laptop. Razer Gold will also sponsor the upcoming Call of Duty Mobile World Championship Finals in December, while to commemorate Halo's 20th Anniversary, 343, AMD and Razer have partnered up for a giveaway of the AMD Radeon™ RX 6900 XT Halo Infinite Limited Edition graphics card, a Halo Infinite-themed version of AMD's flagship graphics offering.
You can catch the RazerCon 2021 again yourself here