Realme Malaysia celebrates 1st Anniversary with Realme promos and deals on 3 May 2019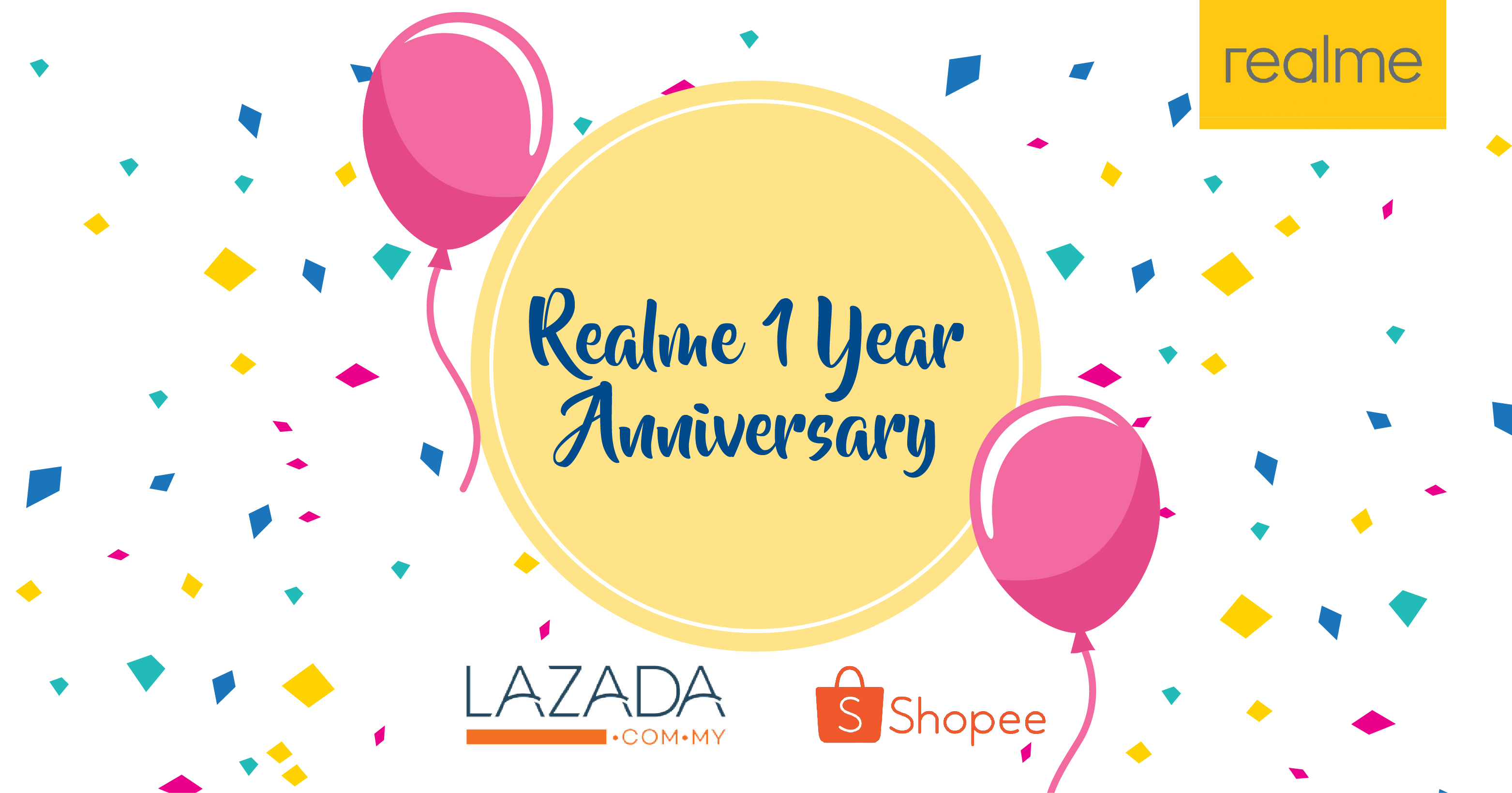 Realme Malaysia recently treated Malaysian media to a sneak peek at the updated Nightscape feature on the Realme 3 Pro. No Malaysia pricing details yet, but it is expected to arrive on 14 May 2019. Meanwhile on 3 May 2019 in conjunction with Realme Malaysia's 1st Anniversary, Realme will be holding sales deals and promos on their other Realme products (from as low as RM399 on Lazada and Shopee!).
The deals and promos even cover the recently released Realme 3 (3GB RAM + 32GB storage) with special offers from Shopee and Lazada (first 50 units get a free 32GB microSD card). However, our eyes do gravitate to the Realme 2 Pro more with the 4GB RAM + 16GB storage variant going for RM599 from RM799, but the 6GB RAM + 64GB version going for RM799 from RM899 does sound like the better value deal.
Check out the table below for more details or check out the stores at Shopee or Lazada.
| Product | RRP | Lazada Price | Lazada Special Offer | Shopee Special Price | Shopee Special Offer |
| --- | --- | --- | --- | --- | --- |
| Realme 3 (Classic Black) 3GB RAM + 32GB ROM | RM599 | RM549 | First 50 units get a 32GB MicroSD card for free | RM549 | First 50 units get a 32GB MicroSD card for free |
| Realme 3 (Dynamic Black) 3GB RAM + 32GB ROM | RM599 | RM549 | First 50 units get a 32GB MicroSD card for free | RM549 | First 50 units get a 32GB MicroSD card for free |
| Realme 3 (Radiant Blue) 3GB RAM + 32GB ROM | RM599 | RM549 | First 50 units get a 32GB MicroSD card for free | RM549 | First 50 units get a 32GB MicroSD card for free |
| Realme C1 (Black) 2GB RAM + 16GB ROM | RM499 | RM399 | N/A | RM399 | N/A |
| Realme C1 (Blue) 2GB RAM + 16GB ROM | RM499 | RM399 | N/A | RM399 | N/A |
| Realme C1 (Black) 2GB RAM + 32GB ROM | RM499 | RM429 | N/A | RM429 | N/A |
| Realme C1 (Blue) 2GB RAM + 32GB ROM | RM499 | RM429 | N/A | RM429 | N/A |
| Realme 2 Pro (Black) 4GB RAM + 16GB ROM | RM799 | N/A | N/A | RM599 | N/A |
| Realme 2 Pro (Black) 6GB RAM + 64GB ROM | RM899 | N/A | N/A | RM799 | N/A |
| Realme 2 Pro (Black) 8GB RAM + 128GB ROM | RM999 | RM899 | N/A | RM899 | N/A |
Realme 3 Specs & Price >