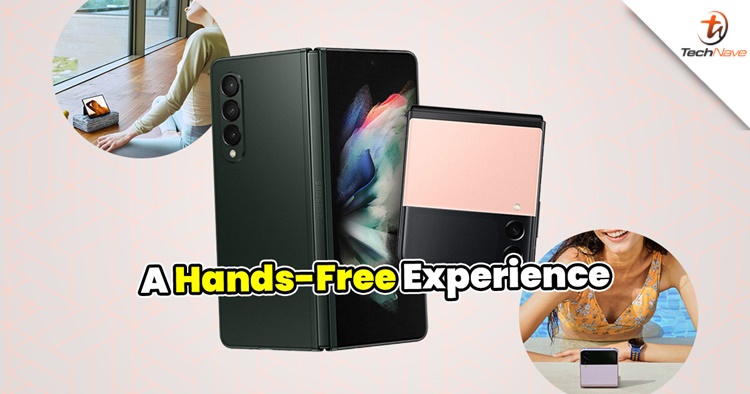 As of 22 September 2021, the Samsung Galaxy Z Fold3 5G and Galaxy Z Flip3 5G are now officially launched in Malaysia! At the starting price of RM6699 and RM3999, the foldable phones have ushered in a new era of becoming accessible and mainstream to the market. But if you haven't got yourself one yet, here are some reasons why you totally should.
#1 No tripod, no problem!
As most Samsung fans know by now, both the Galaxy Z Fold3 5G and Galaxy Z Flip3 5G are capable of taking photos without a tripod around. Thanks to the reinforced Flex Mode, these devices can be folded (or flipped) halfway and stay there so you can get a selfie or a nice photo of something.
Say cheese!
"That's the secret, I'm a tripod."
#2 Taking notes on the go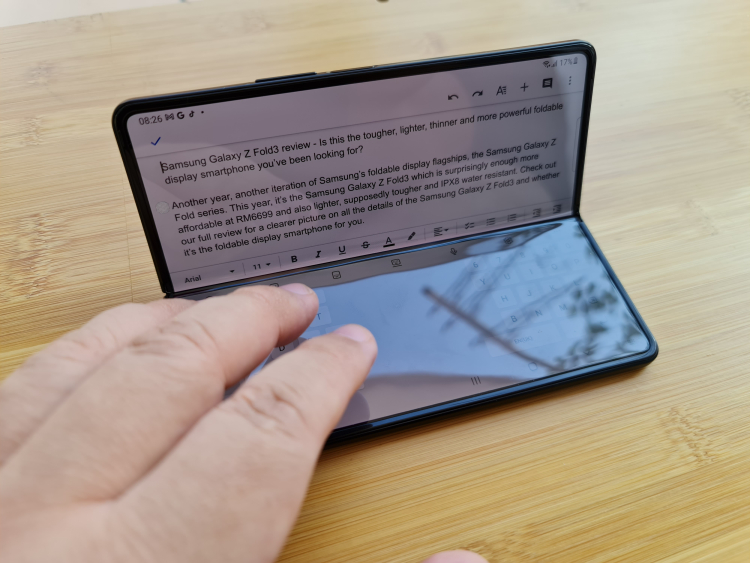 This is like a mini laptop on its own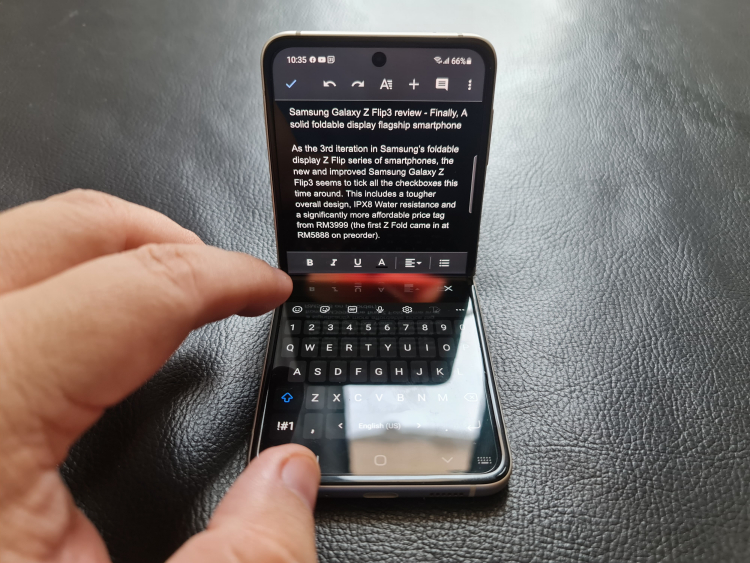 You can take quick notes like this too
Another 'Flex' that the Galaxy Z Fold3 5G and Galaxy Z Flip3 5G can do is being a mini 'laptop'. Imagine yourself outdoors having lunch and you got an important text message to record down. From there, you can just pull out either one of the foldable phones and rely on Flex Mode to quickly take notes on the go. A straightforward feature but surely a convenient one!
#3 Bigger is better
It's no secret that when you unfold the Galaxy Z Fold3 5G, you will be greeted by a 'whole new world'. While the external is a respectable 6.2-inch cover display, the internal display measures an ultrawide 7.6-inches! Combine that with a new 4MP under-display camera, it makes the viewing experience a lot better!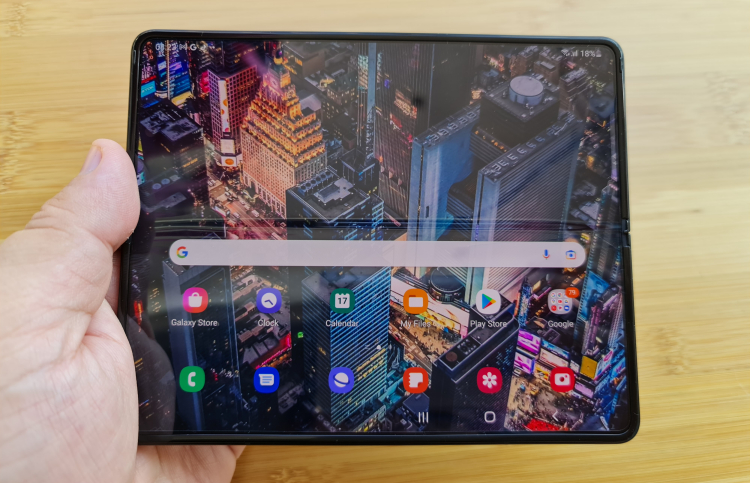 Woweeee!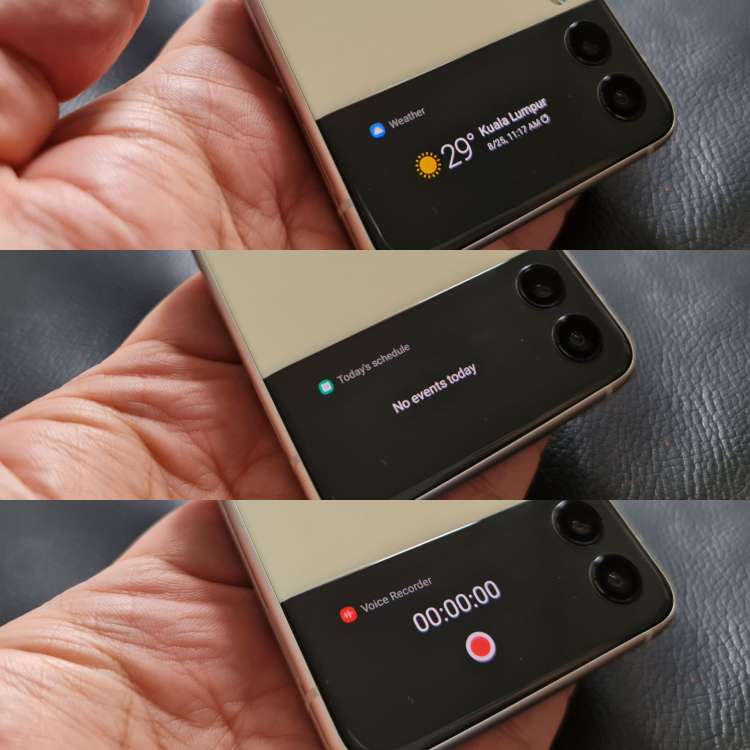 Convenience at its best
It's also worth mentioning that the Galaxy Z Flip3 5G's external cover display got a nice upgrade. Previously, it was only a mere inch long but it's not 1.9-inches! This allows you to view incoming notifications, songs playing and even taking a selfie photo without unfolding it!
#4 Multitasking like a boss
A bigger screen also means better multitasking and this is very much true on the Galaxy Z Fold3 5G. You can just simply use the multitask feature and separate two different apps into two windows for productivity. Enough said!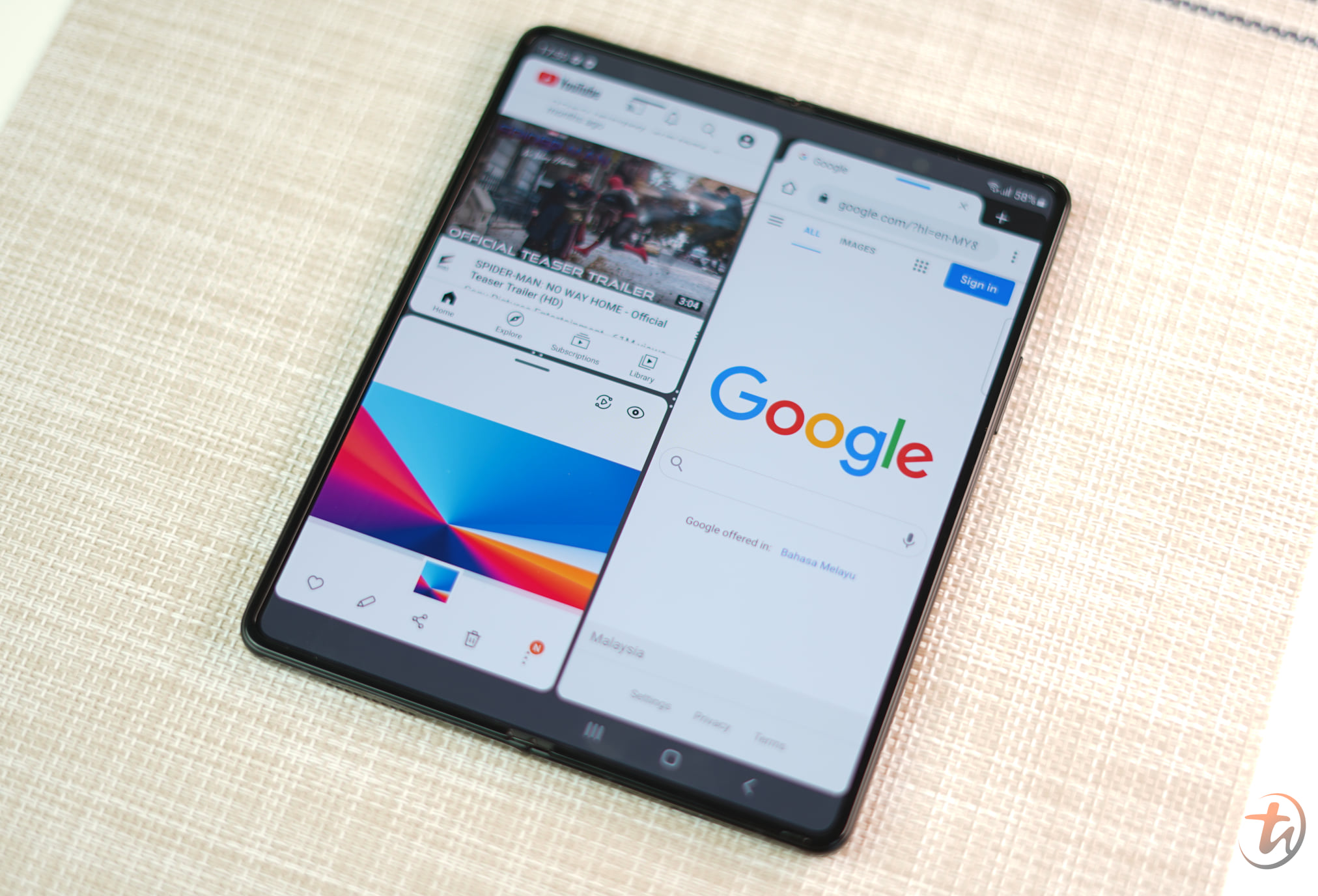 Super easy, barely an inconvenience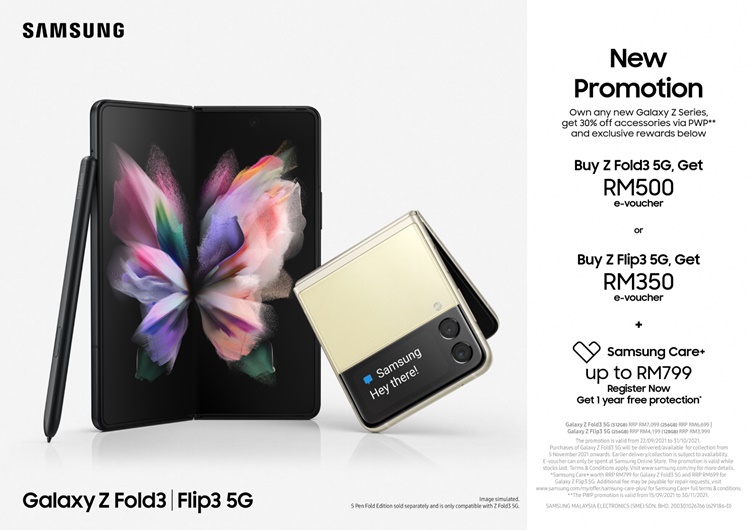 The current promotion campaign
That's all, folks. The Galaxy Z Fold 3 5G and Galaxy Z Flip 3 5G's launching promotion is currently ongoing until 31 October 2021. If you have been waiting for the Galaxy Z Fold 3 5G, the phone will be delivered to you starting from 5 November 2021 onwards. Do also note that purchasing either one of the devices will grant you a free e-voucher and Samsung Care+ worth up to RM1299 in total!
To visit the Galaxy Z Fold3 5G or Galaxy Z Flip3 5G webpage, here are the two links below: