Rumour: Samsung Galaxy Note III to have plastic OLED screen?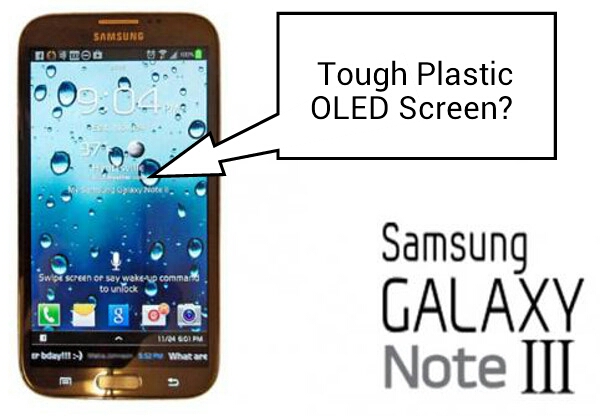 Samsung's next rumour filled device, the Galaxy Note III now has a rumour about its screen. Rather than go for the almost-scratch-proof Corning Gorilla Glass 3 used on the Samsung Galaxy S4 / S IV, rumours have surfaced that say the Samsung Galaxy Note III will use a plastic OLED screen. If so, this wouldn't only be a world's first, it would mean a number of other things as well. First and foremost would be a screen that would not only be scratch resistant but tough to the point of being almost unbreakable which fits with earlier rumours stating that the screen would be unbreakable.

Another benefit of such a screen would be that the Galaxy Note III would be much lighter as the Glass screen has often been the heaviest part of the entire phablet. A plastic OLED screen would also be thinner, allowing Samsung to either pack in more battery space or provide a much thinner Note III phablet. In any case, we'll only find out for sure when the Note III is announced, which in all likelihood will be at IFA 2013 in September as the Note II was launched somewhere around that time last year as well.