Rumours: A new touch display for Apple smart keyboard?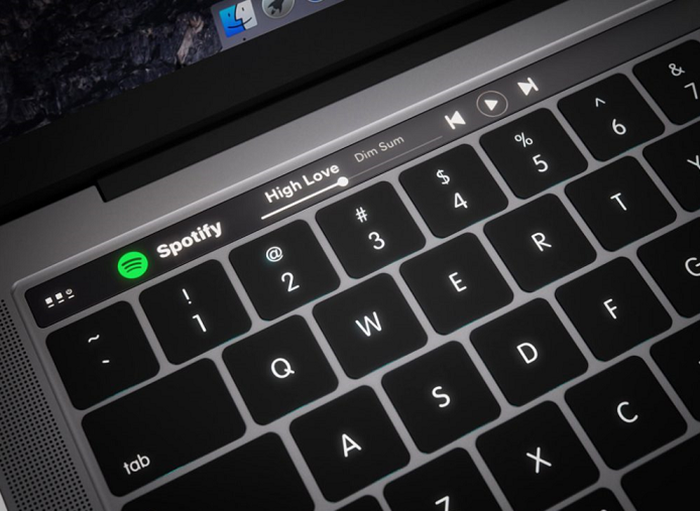 So here's something interesting, the US Patent and Trademark Office have published a new patent applications of the Cupertino-based company. And what could that be? A modification of the Apple iPad's smart keyboard.
According to the patent, it gives the smart keyboard a new secondary flexible display and has multiple claims that the display can present a set of virtual keys that defines an application's toolbar. What's more, it's also capable of receiving a multi-touch gesture configured to move an app from the application toolbar to the first display (the iPad's screen) and others.
This goes in line with KGI analyst, Ming-Chi Kuo back in May, when he also reported that the next-gen Macbook Pro will have an OLED "touch bar" above the keyboard and Touch ID support, but he didn't go further on how the technology would be integrated, although he didn mentioned that "A source who has provided reliable information in the past has informed us that the new MacBook Pro models, expected to be launched in the fall, will feature a Touch ID power button as well as the previously-reported OLED touch-sensitive function keys."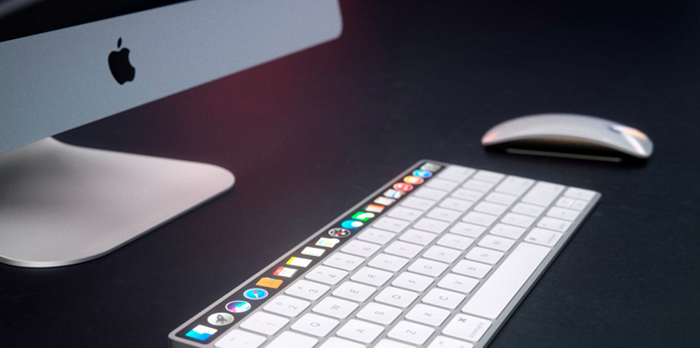 For now, the images shown are just render concepts of what it could potentially look like. If this all proven to be real, it's possible to witness a new slightly thinner MacBook Pro, along with thinner speakers and an USB Type-C port. As how Ming-Chi Kuo puts it, this could prove "the most significant upgrade ever undertaken by Apple" and a big revolution for the keyboard.
Stay tuned for more news at Technave.com.