Rumours: A waterproof iPhone 7 and "iPhone 6c" going mass production soon?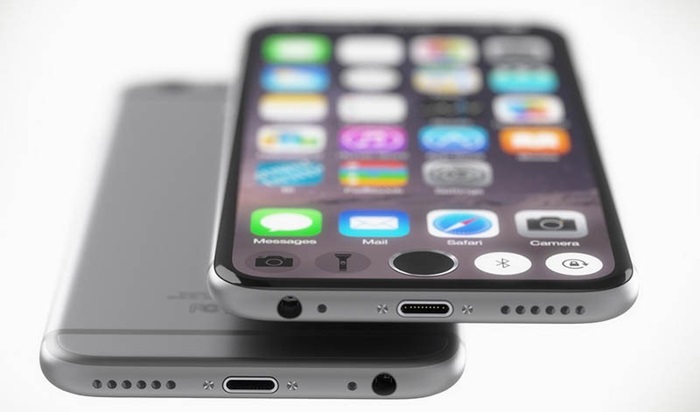 iPhone 7 concept mock-up by designer Martin Hajek
As 2015 is coming to an end, rumours of the so called Apple "iPhone 6c" and Apple iPhone 7 have not. And we just got some new rumours on what Apple might have in stored for us in the future.
First up, Commercial Times reported that the iPhone 7 could actually be waterproof. They claimed that Apple is working and developing some kind of "new compound materials" that would replace the iPhone 7's antenna, which also means the possibility of removing the bands from the current iPhone generation's back. Not only that, the 3.5mm headphone jack could also be replaced by an all-in-one Lightning connector port.
On the other hand, there has not been much "iPhone 6c" rumours lately. But what we do know that according to "insider Foxconn employees", it might feature an A9 processor, 2GB of RAM, 16GB base storage, Touch ID and the same 2.5d curved glass from the iPhone 6. It's also said to have better battery life with 1642 mAh. What's more, Apple might begin mass production for the rumoured 4-inch iPhone in January next year to coincide with the possible early 2016 announcement.
We expect to hear more rumours regarding Apple in the coming weeks, so until then keep calm and enjoy 2015 while you can!