Rumours: Android 4.3, White Nexus 4 refresh and Nexus 7 coming to Malaysia Soon?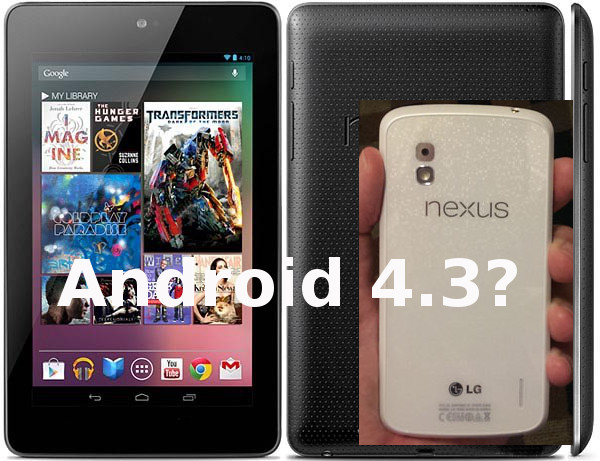 Right before Google I/O, quite a few people were expecting that the good folks at Google would be releasing Android 4.3 and a new Google device or device refresh. Turns out that everything else got updated and the device in question was basically a Samsung Galaxy S4 with stock Android. This has therefore started new rumours, one of which being that we may be seeing a refresh of the Google Nexus 7 tablet and that it may come with Android 4.3.

Earlier reports have stated that the 2nd Gen Nexus 7 tablet could be released in July. However, another rumour has also cropped up saying that the White Nexus 4 may make an appearance before that in June. The exact date for the White Nexus 4 release is rumoured to be 10 June 2013 and so far the only difference with the current black Nexus 4 seems to be the colour as other reports indicate that it won't get any hardware refresh as well. This probably means we won't see rumoured LTE support for the White Nexus 4 but these same sources indicate that it could be released at $299 with Android 4.3. As usual, do take all of these rumours with a pinch of salt as we could end up with another existing device mod instead.
Asus Google Nexus 7 Cellular Specs & Price >