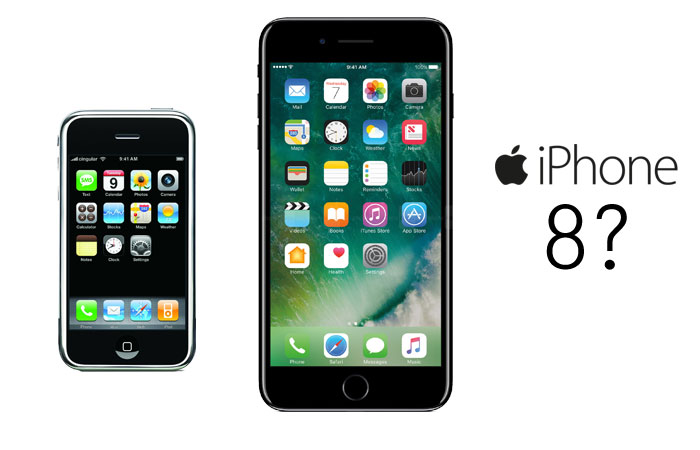 According to Barclays Research analysts Blayne Curtis, Christopher Hemmelgarn, Thomas O'Malley, and Jerry Zhang, Apple is likely to upgrade their Apple iPhone display size to 5-inch and 5.8-inch next year for the iPhone's 10th Anniversary, currently, Apple uses 4.7-inch and 5.5-inch for their iPhone 7 and 7 Plus.
Why are they so confident? Well, it's because of their recent trip to Asia this week, visiting one of Apple's supply chain and said that the new design will allow larger and bezel-free for the iPhone 8. They also said that only the 5.8-inch variant will have OLED display, while the former should stick to the current one.
To add on to that, KGI Securities analyst Ming-Chi Kuo has also cited the same thing, plus Japanese website Nikkei remarking that only the premium model will have a larger-screened iPhone. Coincidence?
With quite a few rumours flying around about a bigger, bezel-free and glossy design, it seems inevitable that it could come true. Another rumour also suggests that the Home Button would be gone too but Barclays think otherwise, as the new haptic feedback technology has only been introduced two months ago.
Stay tuned for more news at Technave.com.
[Source]