Rumours: Apple's new 4-inch iPhone will be called iPhone 5e?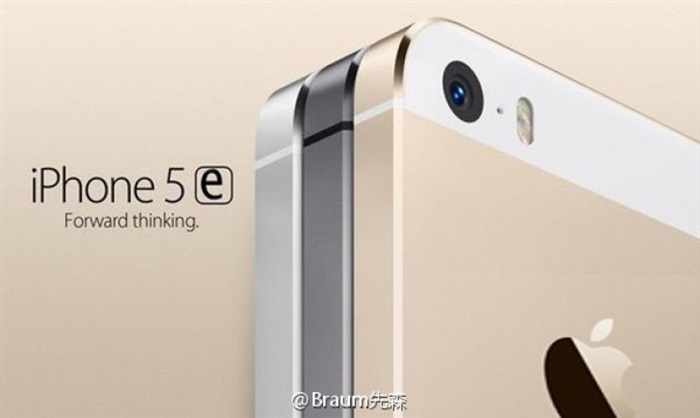 Note - This image is not official
If you've been following us for quite some time now, you'd be familiar with the rumours of the 4-inch iPhone or the "iPhone 6c" going around in the internet. Well just recently, a Chinese website called cnBeta claimed that the new 4-inch iPhone will be called the "Apple iPhone 5e" (why not 5D though?) and the sources they got is from Foxconn.
So what they do know about the "iPhone 5e"? Well according to them, the 5e will be Apple's latest entry-level smartphone and will represent an "enhanced" iPhone 5s. It will run on an A8 chip and 1GB RAM, carry 16GB and 64GB storage, and will have an 8MP iSight camera for the back. The body is said to be thinner and lighter than the iPhone 5s too with 2.5D cover glass like the iPhone 6s.
And as for new features, NFC and Touch ID was reportedly to be added into Apple Pay; along with VoLTE calling that allows wideband, high-quality phone calls. Lastly, the 5e might launch in February – March and the pricing could be $500 (around RM2187), and will be available in Rose Gold and other exisiting iPhone colours.
So what do you think of these so called iPhone 5e? Stay tuned for more new as we will keep an eye on this one.
[Source]