Rumours: Apple to release both new Apple Watch and "iPhone 6c" in March 2016?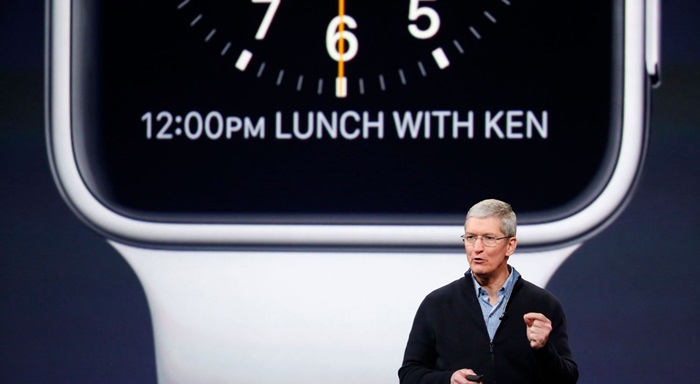 Tim Cook, Chief Executive Officer of Apple Inc.
So according to 9to5mac.com, Apple is planning to reveal both the new Apple Watch and a 4-inch "Apple iPhone 6c" on March next year. This is not the first time that Apple has done an event on March, as they unveiled the 12-inch Macbook, a ResearchKit iPhone framework and the first generation Apple Watch in last year's March. Apple also introduced the world with their first Apple iPad with Retina display in March 2012.
Speculations around the second generation Apple Watch could include a new camera, wireless connection, sleep tracking and a health sensor which Apple have been working on for a long time since the first Apple Watch. In relation to that, the last time that Apple updated the Apple Watch was in September 2015 with new colours, bands, and software features.
On the other hand, we've covered some iPhone 6c rumours. To recap, the device could be powered by an A9 chip with 3GB RAM and modeled after the iPhone 5. It could also be a full metal device as well that has a fingerprint sensor but lacking a 3D Touch feature, according to a Chinese website, Techweb.
Are you looking forward to the second generation Apple Watch and a potential "iPhone 6c"? Stay tuned and we will keep you posted.
[Source]