Rumours: Dark mode feature in upcoming iOS 10 next week?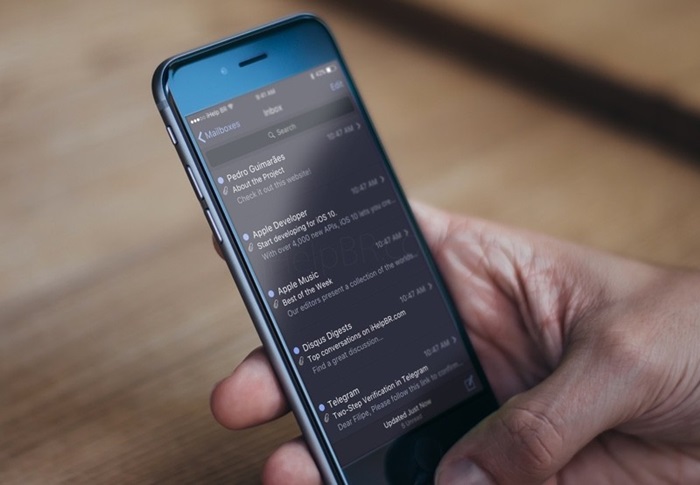 Dark mode, a feature that OS X has since the launch of OS X Yosemite back in 2014, it's designed to have a darker menu bar, dock, and system menus, saving energy and also protecting the user's eyesight in a long term. Dark mode has been wanted in the iOS for quite some time now, as it was listed in the iOS Top 10 Wish list concept video by Macstories. Below are just some render samples from iHelpBR of how the dark mode faeture would look like on iOS devices.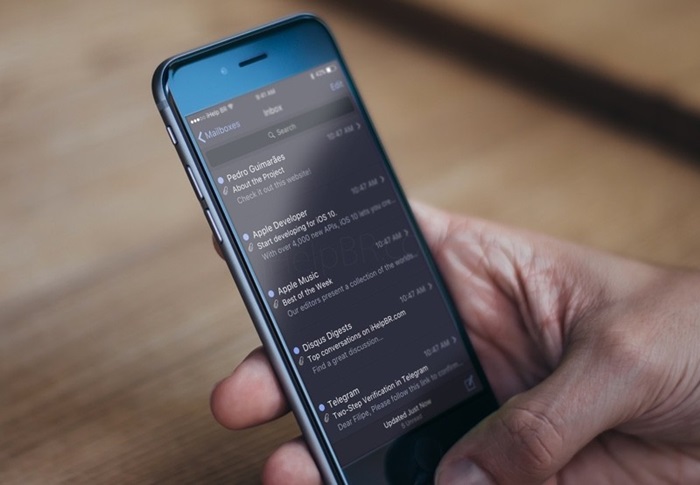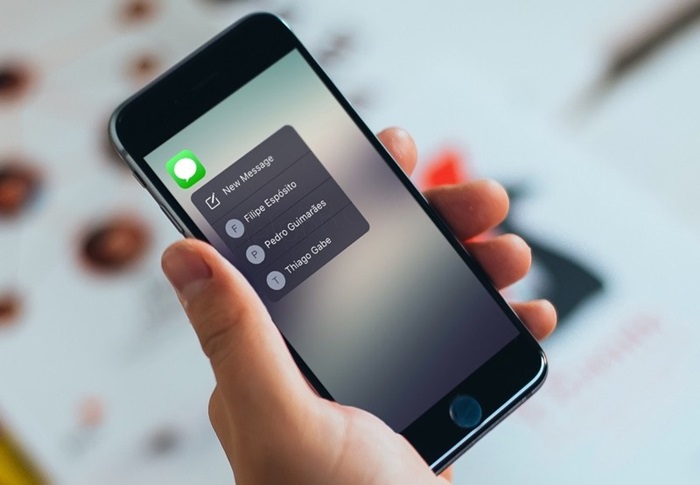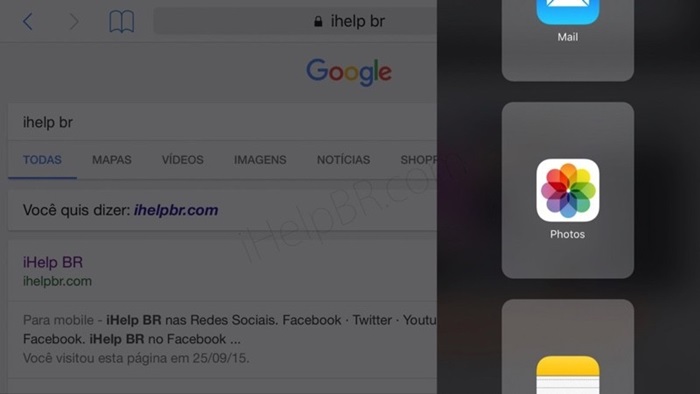 iHelpBR suggests that the feature should come on automatically according to the weather (e.g. sun setting down) on Messages, Mail, Contacts, News, and others likes some built-in Apple apps, system menus and even third party apps, this will darken the whole display when it happens, just as how it's currently done in the Maps app.
Besides that, there's also speculation of split-screen multitask and picture-in-picture feature from the iPad when used in landscape mode. These two features are also wanted by some users, but it doesn't seem plausible due to the given screen size of iPhone display, particularly the latest iPhone SE which won't fit well.
iOS 10 is said to make its debut with OS X 10.12, along with the new watchOS and tvOS versions next week at the WWDC keynote event at 10AM Pacific Time. Will the dark mode make an appearance in iOS 10? Stay tuned for more news at Technave.com
[Source]
Apple iPhone SE Specs & Price >