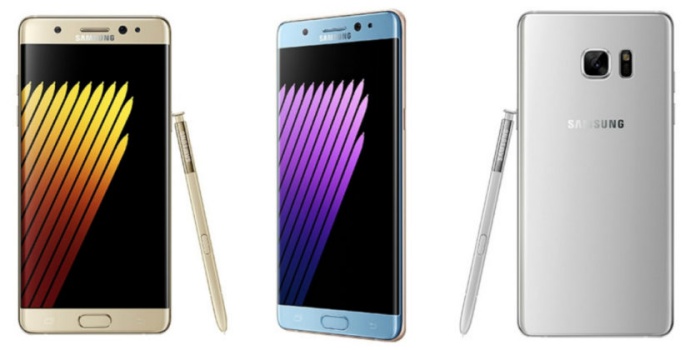 We are two weeks away from the official launch event, but we have just about most of the looks and features of the Samsung Galaxy Note 7 covered online, thanks to leaks left, right and centre. We now can see the phone in its full glory, as well as see how well the iris scanner works.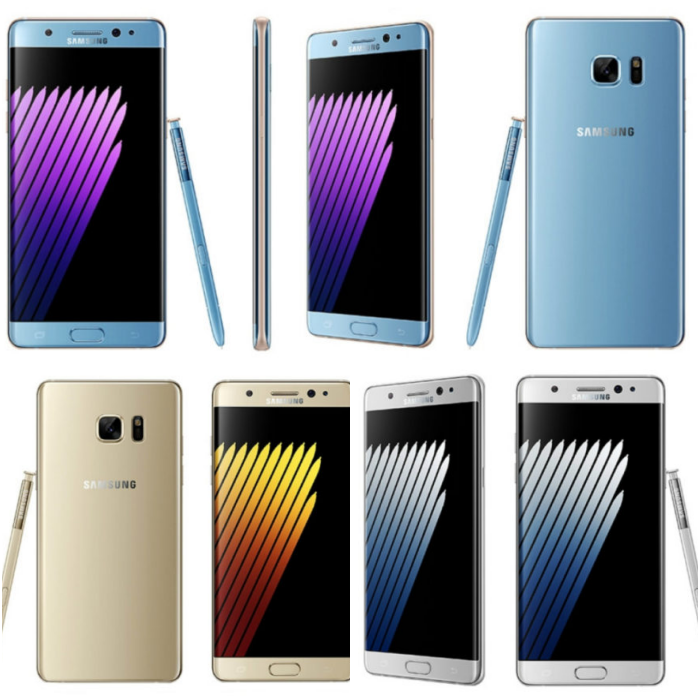 The latest photo shows the phone from all sides, in the three colours that will be released during launch. You can also see the S-Pen, which looks cosmetically similar to the one in the Samsung Galaxy Note 5 but may bring new features to the table.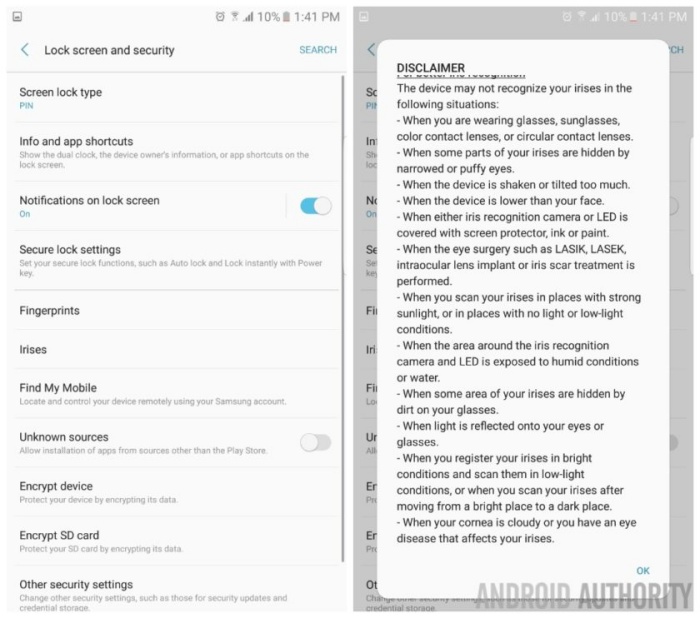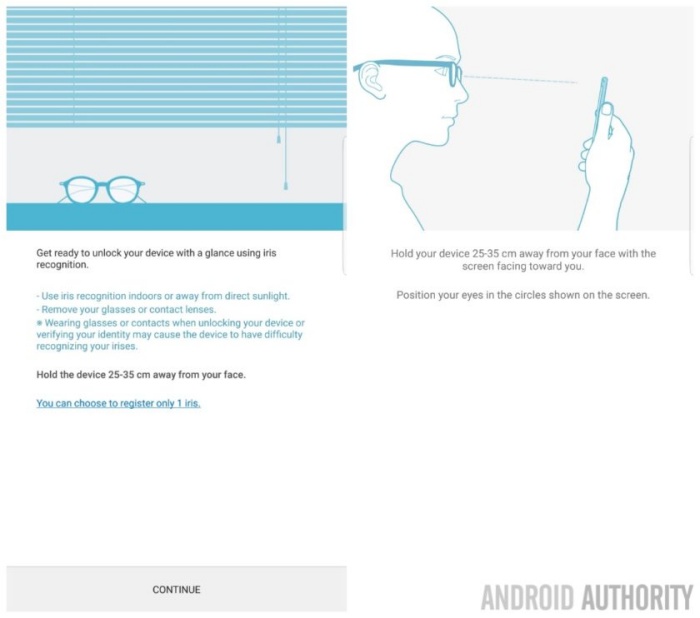 If you want to use the iris scanner with your glasses and contact lenses – tough luck. A screenshot of the disclaimer list on the settings page lists down several items that may not be applicable to vision-corrected people. Apparently, people who wears glasses, contacts, have done LASIK may see the phone not recognise your iris pattern. Plus, it may be affected when used in location with strong sunlight, or even when the scanner is used on a wrong angle to your face.
Lastly, if you want to feel that you already have the Samsung Galaxy Note 7, you can head to this link to download the high-res wallpaper. The colours are a bit on the pantone side, but it looks to fit with the colours available for the Samsung Galaxy Note 7 for launch. Stay tuned to TechNave for more news of the upcoming phablet flagship.