Rumours: Gold Apple iPhone 5S and revamped delivery schedules?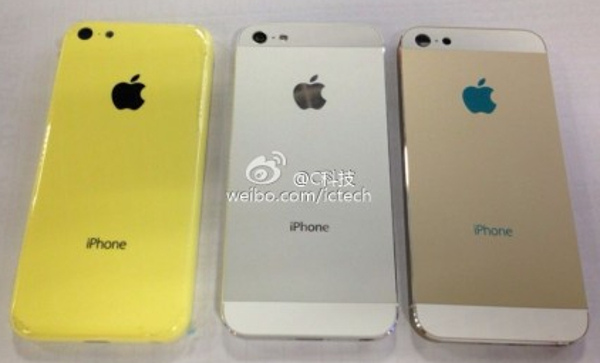 While a whole bunch of Apple iPhone leaked images have appeared, from the plastic Apple iPhone Lite to the upcoming Apple iPhone 5S, this is the first time we've seen the iPhone 5S in gold. Featuring the same aluminum unibody chassis with a metallic gold backplate (and teal green Apple logo and wording) the image leak is shown side by side an existing Apple iPhone (or iPhone 5S) and the supposedly plastic Apple iPhone Lite. Whether or not these are real or just cheap knockoffs can't be ascertained just yet as both the real and fake versions come from China, which is where the leaked image of the gold Apple iPhone 5S comes from as well.

Other rumours have indicated Apple may be seeing an overall delay in all of their upcoming products including the Apple iPhone Lite, Apple iPhone 5S and Apple iPad mini. This isn't surprising in the least though because as usualy the Retina displays are causing supply problems. This rumour comes courtesy of an analyst who has typically been quite accurate before, complete with a full table advising when the aforementioned devices are coming to Malaysia and the rest of the world. Also according to the same analyst, the more affordable Apple iPhone Lite will likely be sold for between $450 and $550 and a new redesigned 9.7-inch Apple iPad may also be on the way.
Apple iPhone 5S Specs & Price >