Rumours: Google Project Ara tablet appears with 13.8-inch display and more?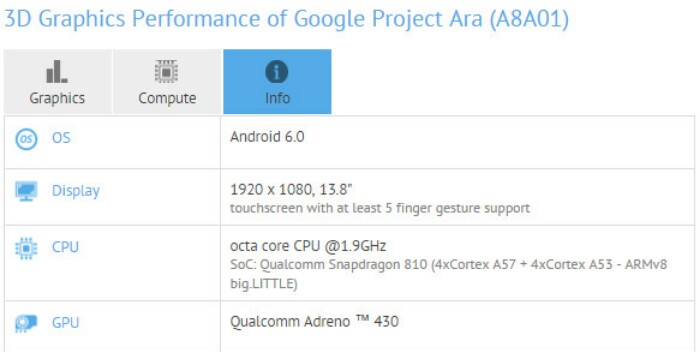 The Project Ara smartphone by Google aims to create a modular smartphone that you can switch out the components as or when you need to. While we've yet to hear any concrete news on Malaysia release dates for the Project Ara phone, it looks like a Project Ara Tablet has surfaced on GFXBench. Named the Google Project Ara (A8A01), the device offers the following tech specs:
1.9GHz octa-core Qualcomm Snapdragon 810 processor
3GB RAM
16GB / 32GB storage
13.8-inch display (full HD 1920 x 1080 pixel resolution)
0.3MP rear camera + 4.8MP front camera
supports GPS, NFC, WiFi, Single SIM
Android 6.0 Marshmallow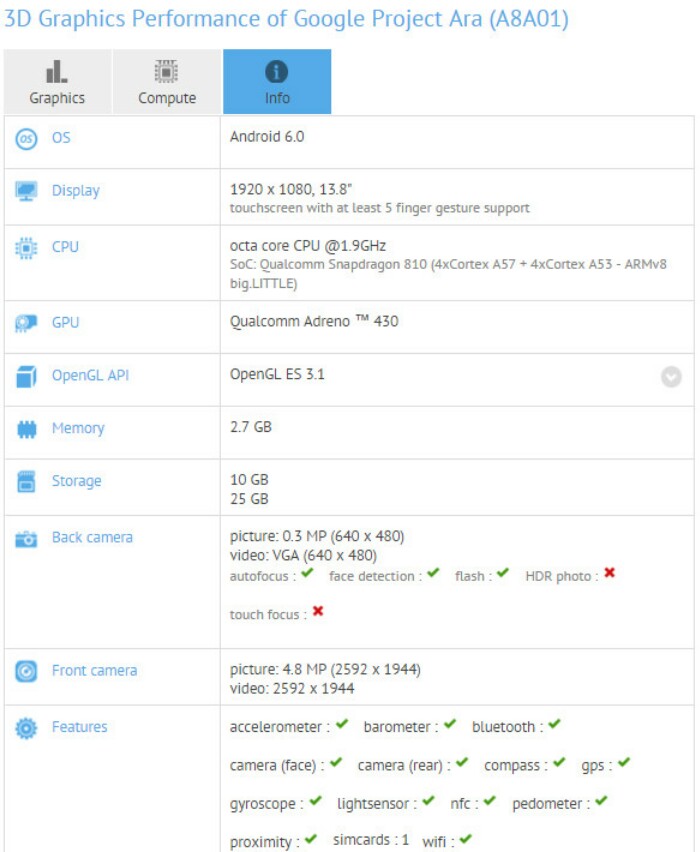 Quite obviously, this is an engineering sample, but the diverse tech specs seems to suggest that Project Ara has progressed enough to have multiple modules already in hand. Again, there is no news yet on Malaysia release dates, pricing details or even a name for this Project ARA tablet but we should know more soon, so stay tuned.
[Source]