Rumours: Huawei Mate 8 leaked picture looks different?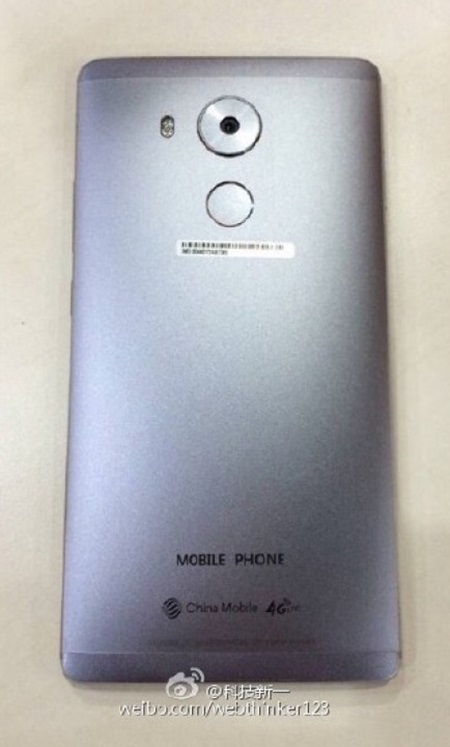 As usual, before the release of a smartphone, leaked images somehow find its way to be released and there's already an image of the Huawei Mate 8 online. Our last report on the Mate 8 had it already certified and from what we can see, it looks similar to the Huawei Mate S. We also got some speculated tech specs too:-
Kirin 950 chipset
3 or 4GB RAM
128GB storage (list microSD/expandable memory if available)
QHD screen and 1080p screen (for the smaller one, read below)
measurement
16MP camera (front camera unknown)
Android 6.0 Marshmallow
The Mate 8 might have three versions – one with a 6.2-inch screen, one with 6-inch display and a third, smaller one with a 5.5-inch or 5.7-inch screen. Smaller ones will get the 1080p resolution while the bigger ones will get the QHD screen. The cameras will also have a dual-LED flash on the side along with a fingerprint reader.
[Source]
Huawei Mate 8 Specs & Price >