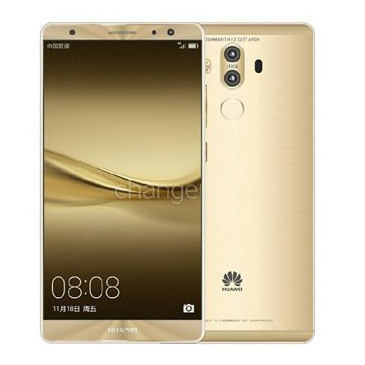 Huawei Mate 9 was reported to make a debut this fourth quarter of the year, and it's currently one of the most anticipated phones to be released. It has been leaked several times already, but in case you've missed out some of them, here's a new set of speculated tech-specs once again.
One of the popular leaks it got was having a dual rear camera, following the footsteps of the Huawei P9 series, it's said that it will have dual 20MP cameras and the lens is provided by Leica; this time, the latest leak says it should be a 20MP and 12MP combo. The front camera will be getting 8MP, according to Weibo.
Next, the Mate 9 could also get a Supercharge Technology. Rumours have it that the technology can charge the phone up to 50% in just 5 minutes. That's mind-blowingly fast, but of course, that remains to be seen so we can't wait to see if that really comes true.
We can also expect it to come in different variants based on RAM and ROM, an unknown source is saying it could come in 4GB RAM + 64GB ROM, 4GB RAM + 128GB ROM and a 6GB RAM + 256GB ROM which is the premium model.
Stay tuned for more news at Technave.com.
[Source]