Rumours: Is honor Malaysia going to reveal the honor 8 Pro?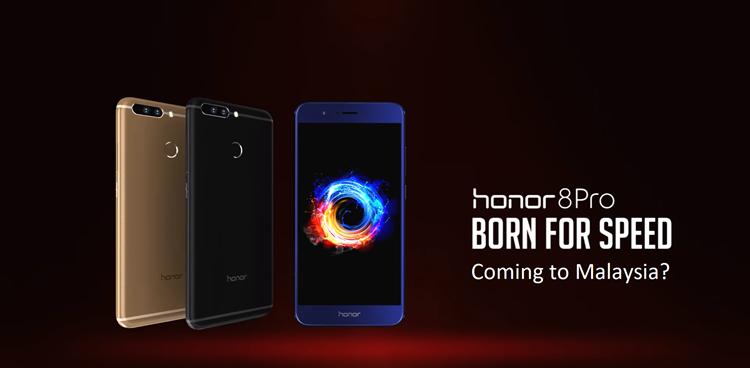 So this just came in, honor Malaysia will be releasing "an energetic smartphone" that was design in mind for the millennial and outgoing consumers. They are reallyyy keeping their mouth tight on this one, so we can only assume it'd be the Honor 8 Pro. Let's see what else they have to say.
According to honor Malaysia, the phone will be at an affordable price range (RM1.5k?) and it focuses in the areas of gaming, photography and virtual reality. With these three categories, we think it suits the Honor 8 Pro because of the tech-specs which has a Kirin 960 processor and 6GB of RAM which is good for gaming, dual 12MP camera sensors for photography, and the fact that the package comes with a free cardboard VR viewer in Europe. What's more, the device also features a 2K or 1440 x 2560 pixel resolution display.
"In Malaysia, honor has experienced extraordinary growth by focusing on the online market and giving digital natives devices that fit their lifestyle, and we are committed to take that a step further. In anticipation of our new honor smartphone, we have been working hard to make the latest smartphone a standout product which represents the evolution of the honor brand. We are very excited to announce that the new smartphone will be making its way to Malaysia real soon," said a representative from honor Malaysia.
So what do you think? Are we on the right track? For a sneak preview of the new honor smartphone, visit their Facebook page at www.facebook.com/HuaweiHonorMY/. Stay tuned for more honor news at TechNave.com.
Honor 8 Pro Specs & Price >