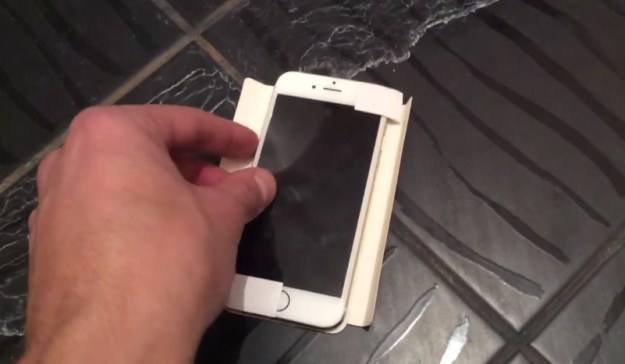 If you've been following the so called Apple "iPhone 6c" rumour for awhile, you may have probably run across a YouTube video by Chinese website M.I.C. Gadget claiming that it is Apple's rumoured 4-inch iPhone. The Chinese website has accurately leaked some Apple products before in the past, but the video looks too similar to the Apple iPhone 6s.
There are two reasons why it couldn't be the new 4-inch iPhone. First, they should have an actual iPhone 6s beside for comparison to prove it is the new 4-inch iPhone. Second, the speaker grille, pentalobe screws, Lightning connector, headphone hack and microphone needs to be closer since it's a 4-inch iPhone, same goes to the home button size and display which looks too much like the iPhone 6s. And lets not forget the huge number of "thumbs down" and negative comments from YouTube as well.
It's best to take the video with a grain of salt and not take it seriously, we will just have to wait and see what Apple has in stored for us in 2016. We will keep an eye on this one and let you know anything comes up.
[Source]