Rumours: Leaked Samsung Galaxy S8 casing hints fingerprint sensor at the back?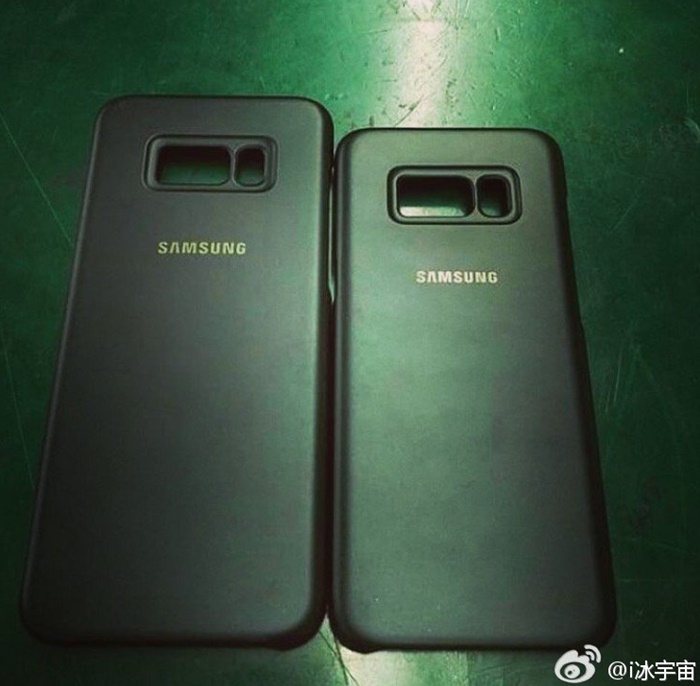 Ah, Samsung, will the Galaxy S8 redeem the company? We sure hope so, after all the Note 7 was a good phone but unfortunately the battery compartment backfired. Now that we can move on from the issue, we are looking forward to the Galaxy S8 and rumours has it that it might appear at the Mobile World Congress and a small change can be seen at the fingerprint sensor.
For starters, a leaked picture of a Galaxy S8 cover showed us that the rear camera area will have a huge hole, this is odd because 1) that pill-shape size is too large for a single camera, so either a fingerprint sensor is to be placed beside it or 2) Samsung is actually planning to have dual rear cameras there with the LED flash alongside.
But there is problem, for one IF the fingerprint sensor is placed there, it's actually not possible for users to fully imprint their fingerprint there; but then again, these leaked pictures were shared by Blas who has a reputation of being reliable of sharing leak information.
Other than that, the Galaxy S8 is likely to come in a big 5.7-inch display, while the Plus version is 6.2-inch (too big?). With a Super AMOLED display with a resolution of 1440 x 2560, the latest Snapdragon 835 or the Exynos 8895 will be equipped and we are most likely to receive the latter just like the predecessor. For the camera, it's said that the rear will carry a 12MP while the front uses a 5MP, and a 3250mAh battery juice inside.
Stay tuned for more Samsung news at Technave.com.
[Source]
Samsung Galaxy S8 Specs & Price >