Rumours: Microsoft Lumia 850 to have four colour options?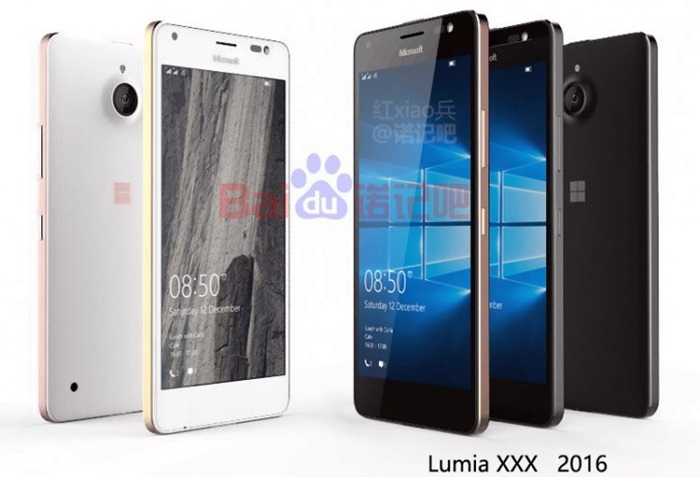 Images of the Microsoft Lumia 850, also code name Honjo were leaked online from @evleaks in China during the weekends showing us there could be four different colour options for the device - white gold, rose gold, black and plain steel colour.
Also according to rumours, the Lumia 850 might have tech specs that include a Snapdragon 410 or 617 chipset, 1GB RAM, 5-inch or 5.7-inch Full HD panel display and a 10MP PureView-branded camera. This suggests that the device will be in mid-range class.
Microsoft seems to be keeping the Lumia 850 in much secrecy, but we will keep you people updated. Meanwhile, you can check out their latest smartphone - the Microsoft Lumia 950 and Lumia 950 XL which will be coming soon in Malaysia.
[Source]
Microsoft Lumia 850 Specs & Price >