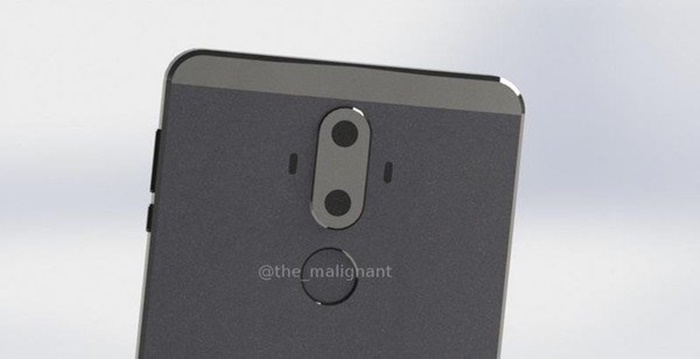 So another Huawei Mate 9 unit leaked again, this time, found on Twitter which was posted by @the_malignant. The phone shows the same dual rear camera lens that we last reported, position vertically on a bump, along with a LED Flash and a laser combo at the side.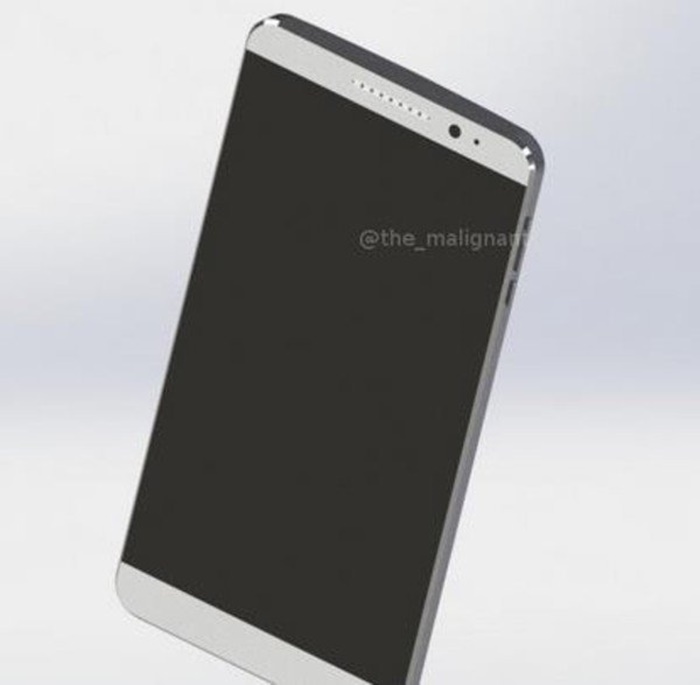 However, some say that instead of a laser sensor, it's actually a heart rate sensor which doesn't really make sense, because it's not like the phone will always be on your palm all the time. We also got some information on the tech-specs, the display is said to be 5.9-inch 1080p with thin bezels, an 8MP front camera, 4GB RAM + 64GB ROM, Kirin 960 processor and Android 7.0 OS. The rear camera seems to have changed from the previously rumoured 20MP to 12MP instead.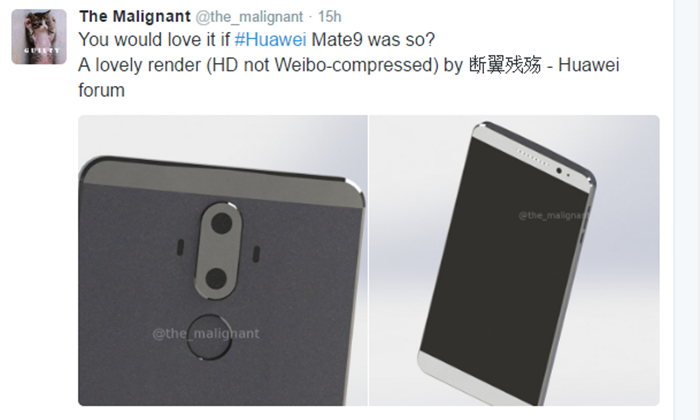 If that's the case, we can expect the phone to come out near winter which is before the end of the year or so. But we can't guarantee that, so stay tuned for more news at Technave.com.
[Source]