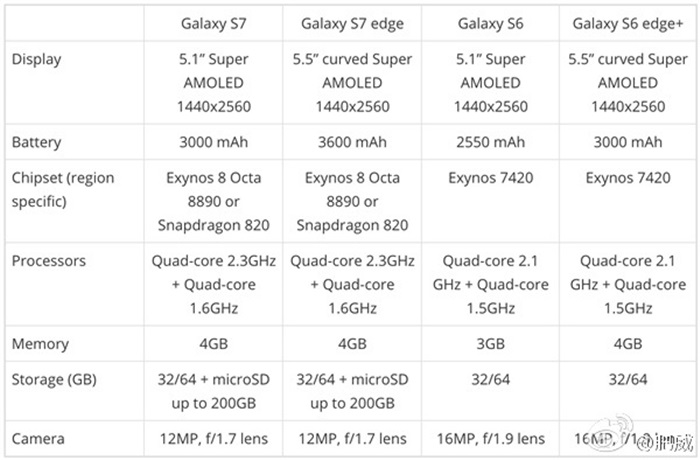 Samsung rumours is back (again) and this time from Weibo, an "alleged" image leak shows us a tech specs chart comparisons between the Galaxy S7, S7 Edge and Samsung Galaxy S6 and S6 Edge +.
Looking at the chart, there doesn't seem to be much differences in their display, RAM power, and storage. The S7 series battery however, is a huge jump from their predecessors, and it goes in line with the previous battery rumour upgrade. Next, both anticipated devices are expected upgrade their chipset and processors as well. It could either be powered by the Exynos 8 Octa 8890 or the Qualcomm Snapdragon 820 chip, which is quite new to the market.
Perhaps the most interesting one is the drop in the camera section from 16MP to 12MP along with the aperture lens, maybe there's a good reason for this but then again, it's just a rumour. So we will have to wait and see.
[Source]