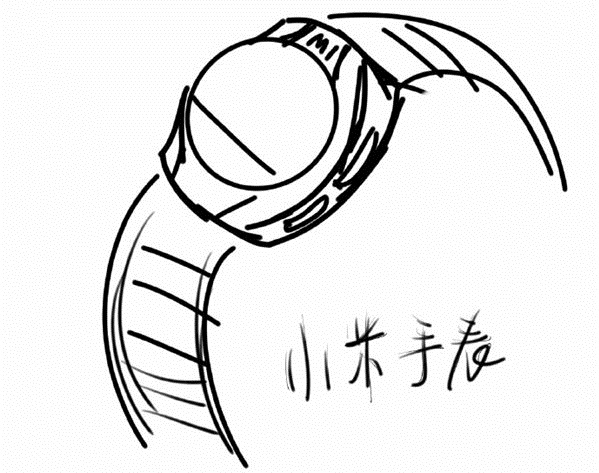 It was not so long ago that Xiaomi released the Mi Band 2 in China earlier this month, if you think that's the only wearable from the company this year, well surprise surprise, Xiaomi is coming up with another one this time, known as the Xiaomi Smartwatch and should be announced quite soon, according to an analyst.
There are no leaks nor leak images of the wearable, but what we got, though, is a sketch teaser giving us a rough idea of how the watch would look like. The sketch suggested the wearable should look like a regular round watch in the current market, along with the Mi logo on the top front and two side buttons on the right side. In addition, the display has the bottom bar just like the Moto 360 watch which it also has. And according to the analyst, the new Xiaomi smartwatch should be revealed in September this year, so there's still plenty of time left.
Excited of a new Xiaomi Smartwatch that could potentially be affordable? Stay tuned for more news at Technave.com!
[Source]