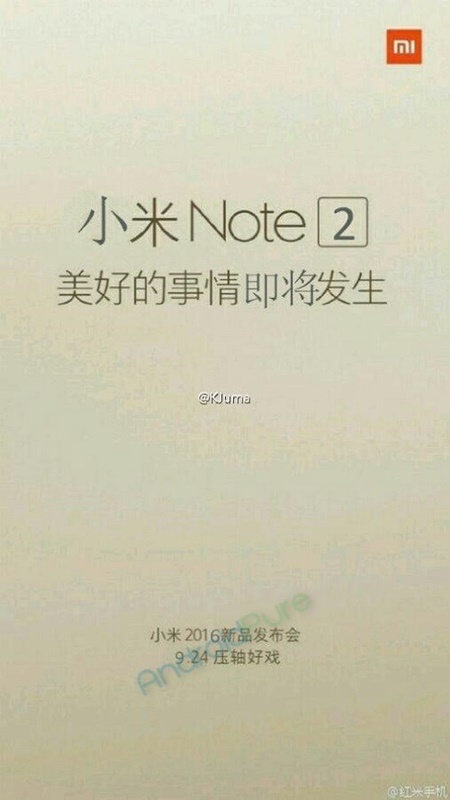 For the past few weeks, we have shown you plenty of Xiaomi Mi Note 2 tech-specs rumours, to recall back the reports;the device might come in two variants and one of them could have a 6GB RAM inside the hood. Today, another new leak has appeared again, this time revealing the arrival date (again).

There are two sources on the date, though, first from Weibo, it was claimed to be "finally confirmed" and it will be "officially released" on 14 September 2016. Then came along a second leak (the header picture above) which takes form in an "official" teaser, stated 24 September as the real one. Instead of looking at these two as possible dates, perhaps another way of looking at it is that the 14 September is the revealing date, then followed by 24 September as the official sales date.
A price tag of 2999 Yuan (around RM1827) was speculated, it's also said to equip dual rear camera sensors and a curved display. That's all for now from the rumours, stay tuned for more news at Technave.com.
[Source]