Rumours: Samsung Galaxy C Series will be more expensive than thought, and supports dual accounts?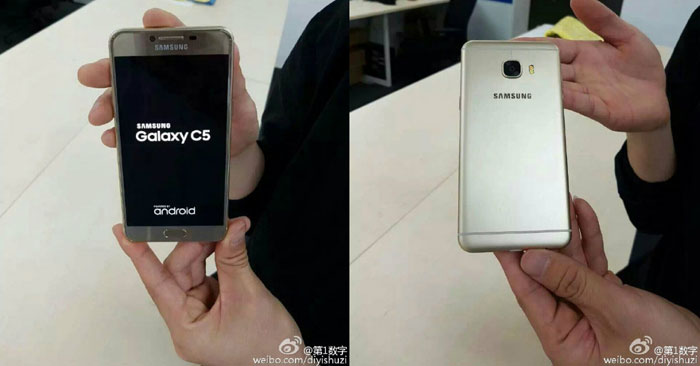 May 26th will see Samsung launch their latest range of smartphone – the Samsung Galaxy C5/C7 in China. We have seen how it looks like, how it performs, and even the possible specs list. However new reports seen online may just make people think second thoughts on purchasing it, but at the same time intrigue them to consider it nevertheless.
While earlier reports says that the Samsung Galaxy C5 may start from USD 250 (~RM 1018), new sources says that the price level has been reconsidered. Now the Samsung Galaxy C5 is slated to be priced from USD 335 (~RM 1364) instead for 32GB, and USD 400 (~RM 1630) for the larger C7 with the same storage option.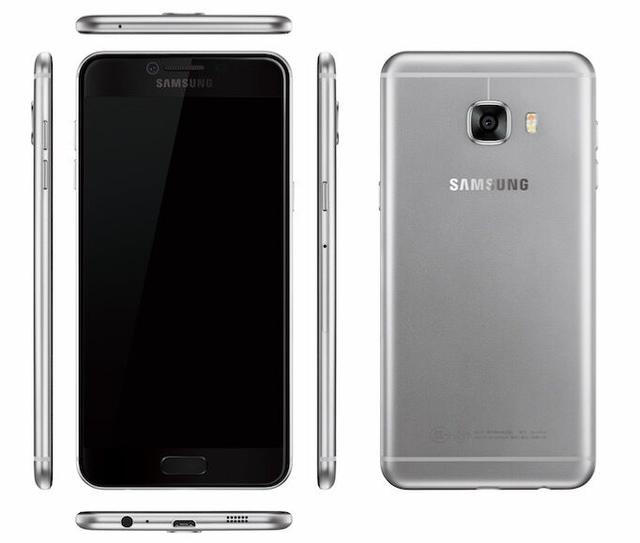 The two models should sport a Snapdragon 617 64-bit octa-core processor, 4 GB of RAM and 32 GB of internal storage. For cameras, they should have 16 MP shooter at the back with an f/1.9 aperture, and an 8 MP selfie camera at the front. Also, the phones should arrive with Samsung's Ultra High Sound Quality (UHQA) sound setup. The C5 is expected to have a 5.2" panel, and the C7 a 5.7" one, both with 1080 x 1920 pixels display. The phones are expected to be pretty thin - between 6mm and 7mm, and feature 2,600 mAh or 3,300 mAh battery packs respectively.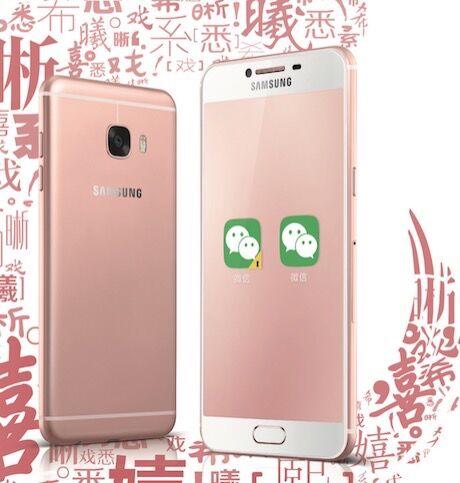 On a related note, a promotional render of the Samsung Galaxy C5 shows two WeChat icons on screen, with one icon featuring a 'I' on it. This is speculation so far but does this mean that the Samsung Galaxy C5/C7 will allow dual accounts on a single device? Dual WeChat, Whatsapp, QQ, etc? That would be interesting, seeing that everyone has a Dual-SIM product in their lineup. Will this option be introduced for the rest of the Samsung lineup, or only for China? Only time will tell.
[Source]