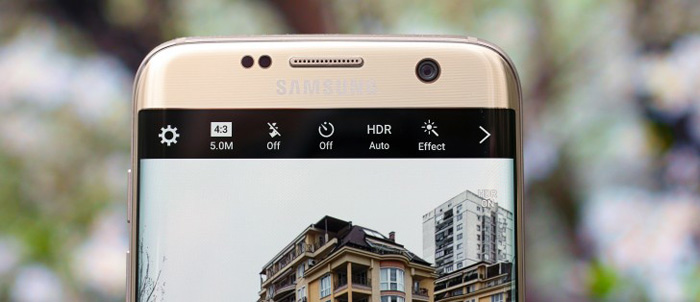 Samsung may be releasing their next generation Galaxy Note series the Samsung Galaxy Note 6 sometime in August 2016 (as they did so for the previous versions as well). Reports suggest that Samsung created two prototypes of the Galaxy Note 6 during the testing phase and will select only one of them for the official release. One of the prototypes features a double-curved screen, while the other prototype houses a flat display. Tech specs for both of the devices are identical though.
These tech specs include a 5.8-inch QHD Super AMOLED touchscreen (which could be curved or flat this year), 12MP Dual Pixel camera like the one available in S7 and S7 Edge, 6GB of RAM, and 4000 mAh battery. Samsung might also include two chipsets, with one chipset being new and currently unnamed but is based on the Samsung Exynos 8 Octa, with this new one clocked higher than the 8890. The other will be with the Qualcomm Snapdragon 823 processor that might be available in certain markets.
Other than that, the device will come with 32GB internal storage and will probably also include a microSD card slot. Samsung plans to unveil the Galaxy Note 6 sometime after Google announce their Android N officially. With that, the Note 6 might come with the latest Android OS version as well. Do take this rumour with a pinch of salt though, but we think the Note 6 will likely be flat screened as the previous Note Edge did not do very well.
[Source]