Rumours: Samsung Galaxy Note III Getting Snapdragon 800?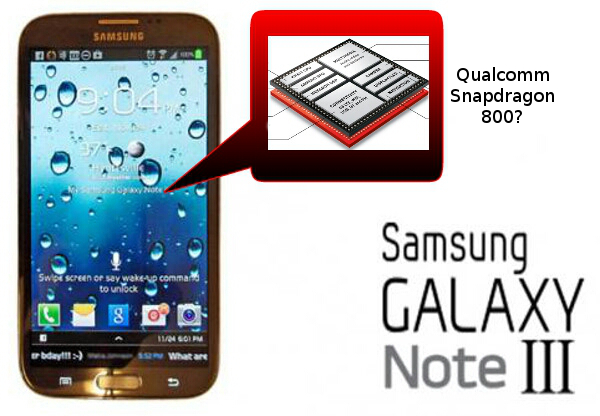 It is no secret that Samsung have not been able to keep up with the production of their Exynos 5 Octa chipsets and processors. Only 30% of the Samsung Galaxy S4 smartphones sold had these processors, after all. For this reason, the rumour that Samsung may instead use the Qualcomm Snapdragon 800 to power their upcoming Samsung Galaxy Note III phablet sounds very likely. Performance benchmarks of Qualcomm's new Snapdragon 800 platform have been very good, so much so that they've overtaken Samsung's own Exynos 5 Octa.

In addition to being faster and more energy efficient the Qualcomm Snapdragon 800 also has built-in next-gen LTE along with a better Adreno 330 GPU. Currently, Samsung have to use a third-party LTE component to enable LTE in their smartphones. The rumour has even more weight since these are the people who turned down a new metal chassis for the Note III just because it would delay production, and replacing a component causing delay with a better performing component sounds exactly like something Samsung would do. While Samsung have not made any real confirmations just yet, newspaper reports in South Korea support this rumour. In the meantime, Samsung is expected to announce the Galaxy Note III at IFA 2013 this September.