Rumours: Samsung Galaxy Note III getting OIS?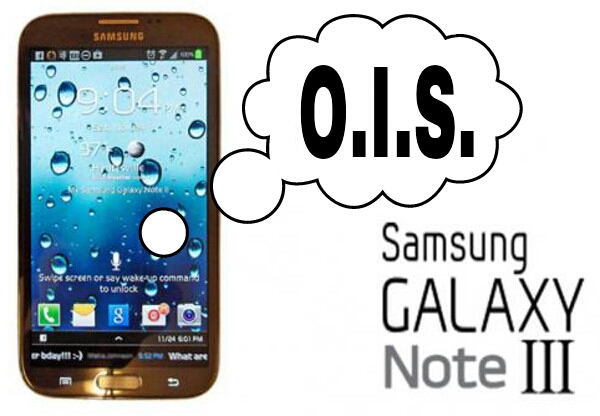 As rumours continue to swirl about the soon-to-be-released Samsung Galaxy Note III, one of the latest rumours is that Samsung will include Optical Image Stabilization with the Note III. On top of the 13MP camera the Note III is supposed to have, this feature may also come with shutter functions. So far, tech specs for the Samsung Galaxy Note III include:
Exynos 5 Octa
5.99-inch Super AMOLED (1080p)
3GB RAM
13MP rear camera (OIS)
According to newspaper reports, Samsung are experimenting with many different technologies to combine into the Note III. The full quote goes like this:
We are pondering various technologies at this stage – for example, OIS (Optical Image Stabilization) and shutter functions. But, nothing has yet to be confirmed, so we cannot conclusively say that those functions will be added to the Galaxy Note 3.
While both Nokia and HTC have already integrated OIS into their smartphones, this new feature should level the playing field even more and make you look forward to the upcoming IFA 2013 (where the Note II was previously announced), especially if you're a Note phablet fan.