Rumours: Samsung Galaxy Tab S3 user manual spotted and leaked online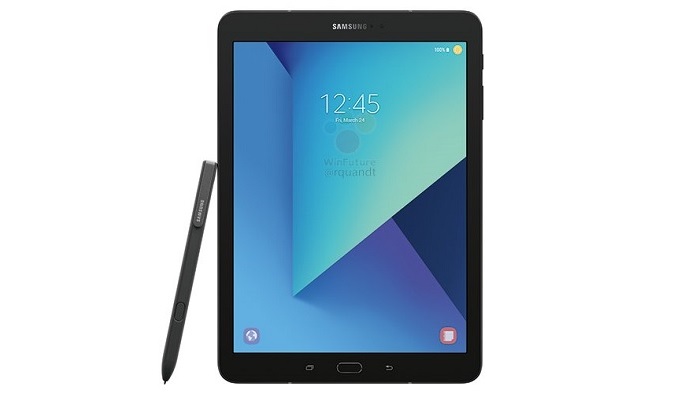 Samsung sure had a rough couple of months but that doesn't mean they will back down, now reports have it that Samsung is set to appear at Barcelona next week, but it's likely that we won't see the Galaxy S8 revealing itself, however, the Galaxy Tab S3 could surprise us and here's what we know so far.
According to a leaked user manual of the Galaxy Tab S3, the tablet will come feature
Snapdragon 820 chipset carrying a quad-core CPU and the Adreno 530 GPU
4GB RAM
32GB / 128GB storage (expandable memory available)
9.6-inch AMOLED display with a 1536 x 2048 resolution
Features fingerprint sensor, USB Type-C, S Pen,
Supports LTE or WiFi connectivity (two variants?)
Android 7.0 Nougat
Also more from the user manual, it seems that the S Pen won't be included in the box with the tablet together (bummer if this is true), however there is a neat feature that allows you to write memos on the screen when the power is turned off, and it has an Air Command and other S Pen functions such as the ability to translate words, when hovered over them with the S Pen. Here are the rest of the user manual images below: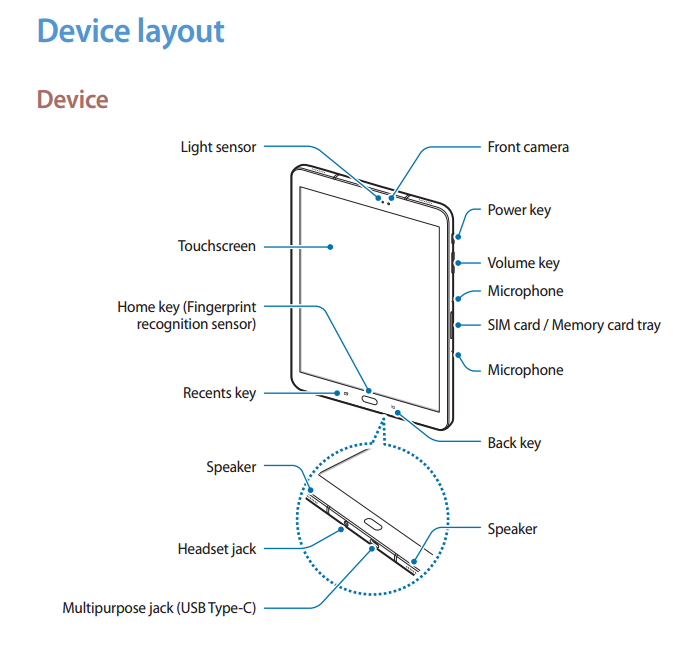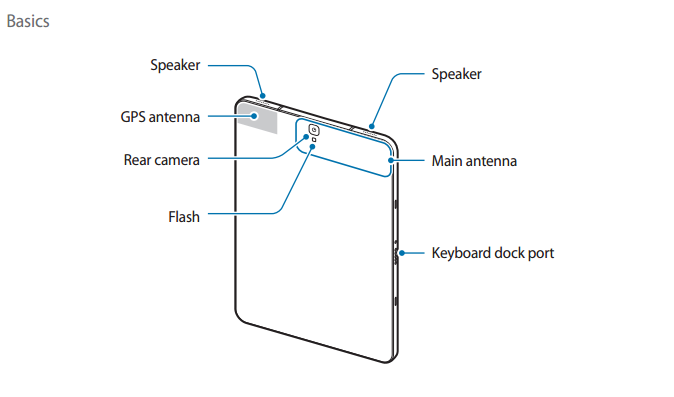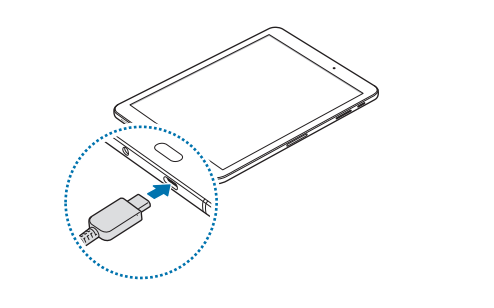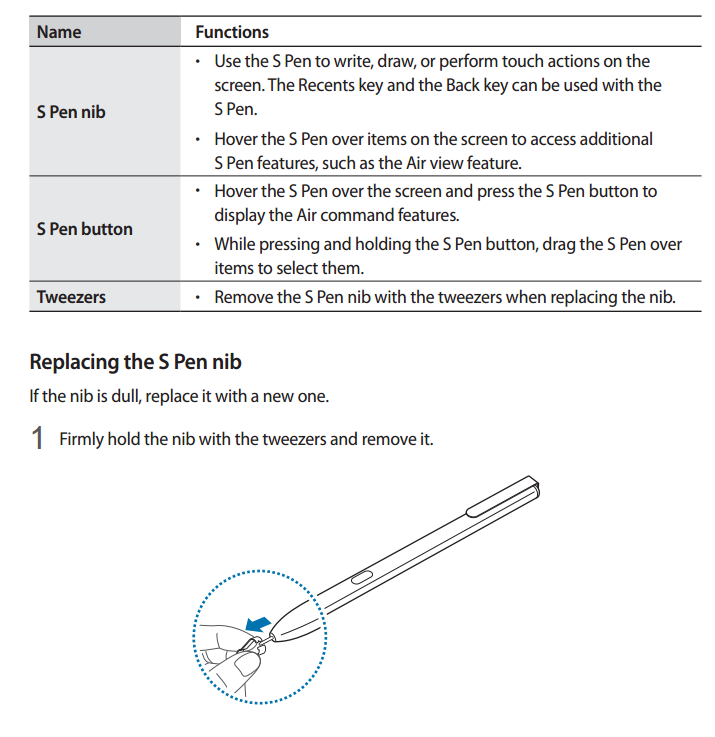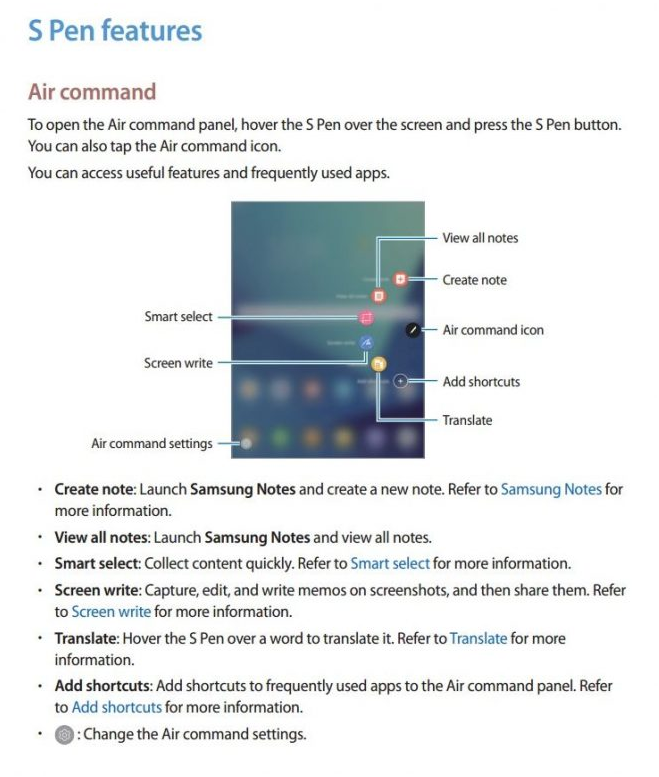 If Samsung has anything on their plate in MWC 2017, we will be sure to check them out. Stay tuned for more Samsung news at Technave.com.
[Source]
Samsung Galaxy Tab S3 Specs & Price >