Rumours: Samsung VP confirms Galaxy Gear smartwatch, no flexible screen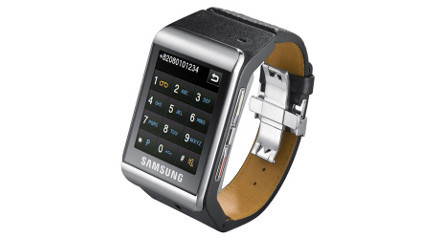 While we've been speculating a lot about the Samsung Galaxy Gear, Samsung's upcoming smartwatch, a Samsung VP recently confirmed that it would be coming on 4 September 2013. This comes courtesy of Lee Young-hee, Samsung Mobile VP who confirmed that it would make an appearance, perhaps at the Samsung Unpacked 2 event on the same date. If or when that happens, it would likely be revealed alongside the Samsung Galaxy Note 3 which is rumoured to be revealed at the same event. He also confirmed that it won't have a flexible screen, going on to say that the Samsung Galaxy Gear will be a:
"wearable concept device" and is "confident that the Gear will add meaningful momentum to the mobile industry"
Due to this recent confirmation, we'll have to scrap all those other flexible screen images and videos, leaving us with no idea on how the Galaxy Gear may look. So far, rumours indicate that the Galaxy Gear smartwatch will have features that include a 1.67-inch AMOLED screen at 320 x 320 pixels, 1GB of RAM, a 2MP camera and a Samsung Exynos 4212 chipset. No news on release dates in Malaysia or for pricing but we should get the official answers to all our questions by next week.

[Source]