Rumours: Sony Xperia ZU or Togari Spotted?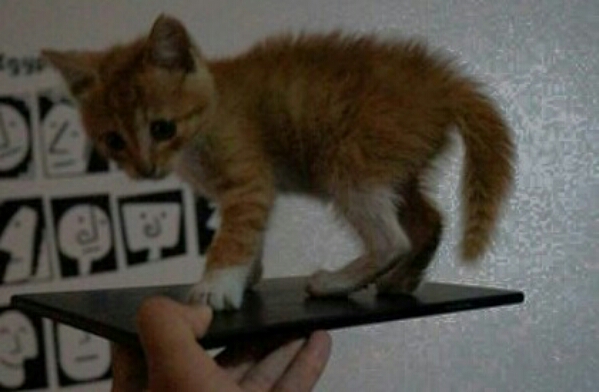 Sony's upcoming phablet codenamed the Togari or otherwise known as the Sony Xperia ZU has leaked a number of images online. The first of witch involves a cute little cat on top of an ultra slim and thin slate that is supposedly the Togari. Granted, the image is very low quality, but it does give an inkling as to the size and shape of the Togari. Rumoured tech specs for the Togari include:
6.44-inch (1080p, Triluminuous) display
2.3GHz Qualcomm Quad-core Snapdragon 800 processor
2GB RAM
8MP Exmore RS Camera
IP58 certified
Android 4.2.2
Pricing and availability details were not mentioned but Sony may announce it on 25 June 2013, which is when they are holding a rather large event. In related news, a front panel image supposedly of the Togari has surfaced. The size of it seems to coincide with that of the finished slate and cat, confirming how it may look.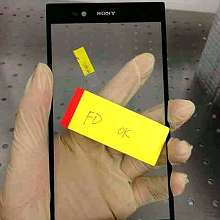 Sony Xperia Z Ultra Specs & Price >