Rumours: Xiaomi Redmi Note 2 Pro teaser images appear?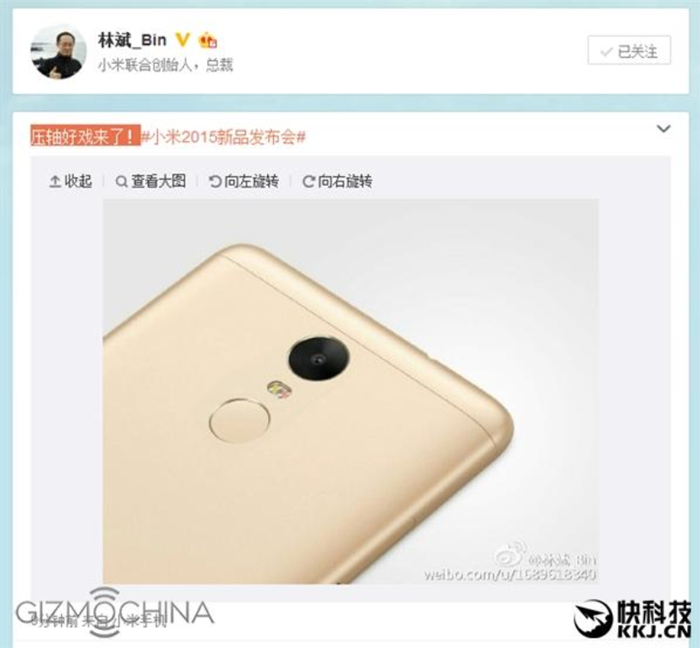 Xiaomi co-founder Lin Bin recently posted a Xiaomi Redmi Note 2 Pro picture on his Weibo, possibly to get the customers hyped and teasing us with the announce event that is coming soon on 24 November 2015. The Redmi Note 2 Pro is a superior version of the Xiaomi Redmi Note 2, and it's made of metal, has a fingerprint scanner and is also .5mm thicker too. Below are the tech specs:-
Octa-core 2GHz CPU, MediaTek MT6795
2/3GB RAM
16GB internal storage
5.5-inch screen with a 1080 x 1920 resolution
measurement
A 13MP camera graces the back of the phone, with a 5MP snapper
Fingerprint Scanner
Android 5.0.2 Lollipop
3060 mAh battery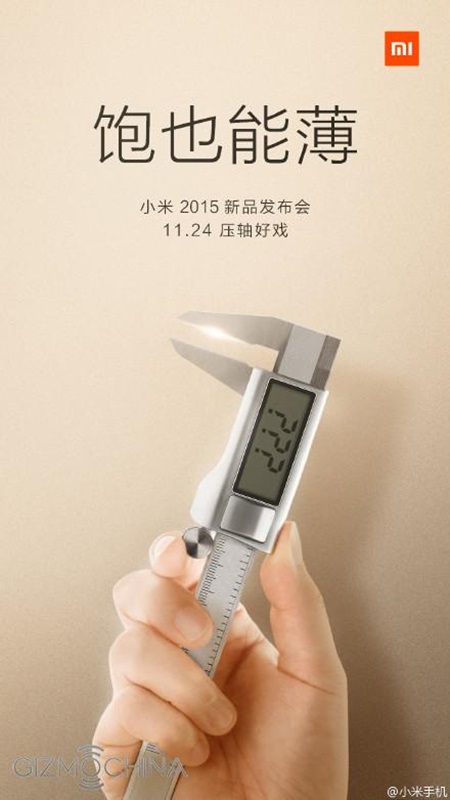 Price wise, it's speculated that the 2GB version might cost $172 (RM749.58) and the 3GB should cost slightly more. The model is also suggested that it will be a thin one according to the teaser image above. Aside from the anticipated Redmi Note 2 Pro, we are also expecting the Xiaomi Mi 5; as according to Pan Jiutang, an IHS analyst claimed the Mi Pad 2 will indeed show up during the event. No Malaysia release dates or pricing details yet, but we expect the Redmi Note 2 Pro, Mi Pad 2 or Mi 5 to take some time getting here in Malaysia .