Rumours: new Apple iPhone 7 render features Super AMOLED display and waterproof design wishlist?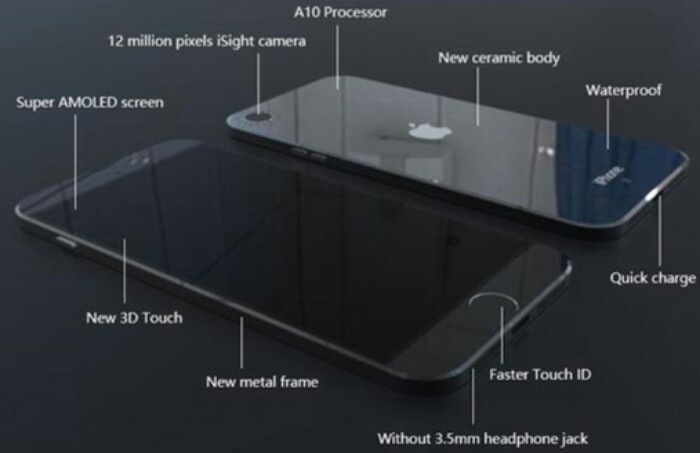 While we're about six to seven months away from the actual official release of the Apple iPhone 7, the wishfully thinking designers have already come out with their own renders. A new one recently surfaced showing off a Super AMOLED display, ceramic back, waterproof design, A10 processor and no 3.5mm headphone jack. The overall design remains the same though, retaining the rounded metal frame from the Apple iPhone 6s and iPhone 6s Plus.
The no headphone jack feature certainly seems likely indicating a thinner iPhone 7 but the rest seem very much like wishful thinking to us. While this cycle of the iPhone iteration should result in a differently designed smartphone, Apple have never made any waterproof smartphone to date, so there is no reason for them to start now. As usual of such rumours, do take it with a good pinch of salt. No Malaysia release dates or pricing details yet, but stay tuned for more details.
[Source]