Sabah and Sarawak experienced the highest 4G network coverage under the JENDELA program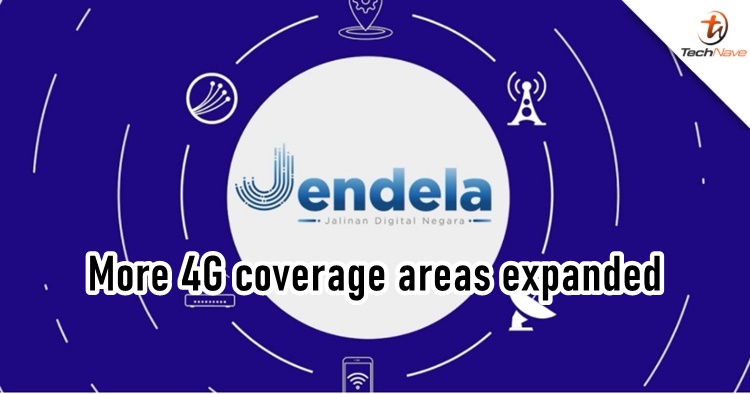 As many of you should know by now, our local telcos are shutting down 3G networks across the nation. This is in line with the National Digital Network (JENDELA) program that was launched by the Malaysian government in August last year.
In an effort to expand 4G (and 5G) services to more areas, Opensignal noted that Malaysians have access to 4G networks more than before. From the research company's report, the data said the number of users connected to a 4G network has increased by 2.8% since 1 August 2021 (compared with the same period in 2020) which was observed for 90 days.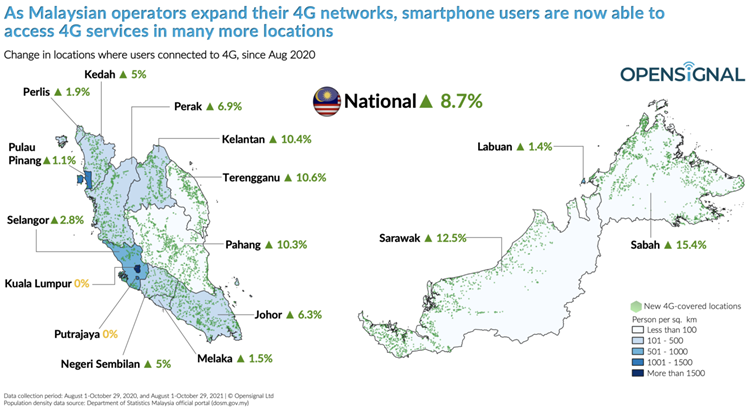 The report also further stated that all the states have over 80% of 4G coverage areas while some have 90% coverage. However, some districts still rely on 3G networks to gain internet access. This includes East Malaysia where Sabah recorded 3G coverage of 17.4% whilst Sarawak at 17.1%. Meanwhile, Terengganu, Pahang and Kelantan experienced the biggest 3G network drop, around 8.4% to 5.3%.
Despite having the most 3G coverage, both Sabah and Sarawak experience the highest 4G coverage areas with 15.4% and 12.5% respectively. In Semenanjung Malaysia, Terengganu experienced the highest 4G increase of 10.6%, whereas Kuala Lumpur experienced the least increase of 1.6%.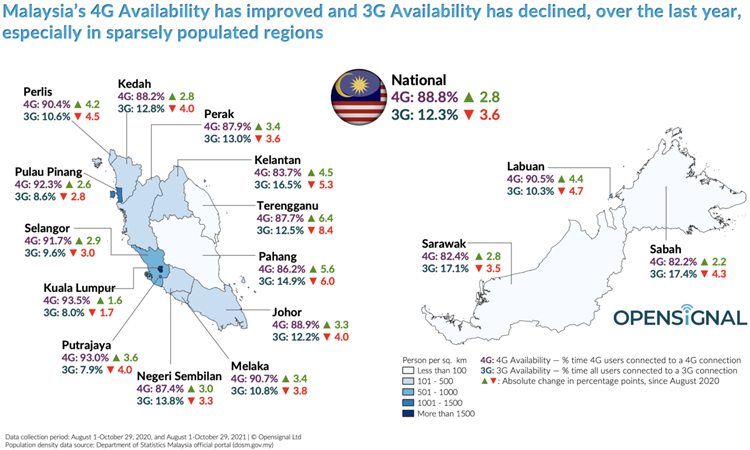 Opensignal concluded that the JENDELA initiative successfully provided 4G services to more people across the country, but there was still a significant communication gap between urban and rural areas. If you want to read the full report, you can visit the page here. Stay tuned for more trending tech news at TechNave.com.