Safeguard your phone's display with Insta Protection Care Plan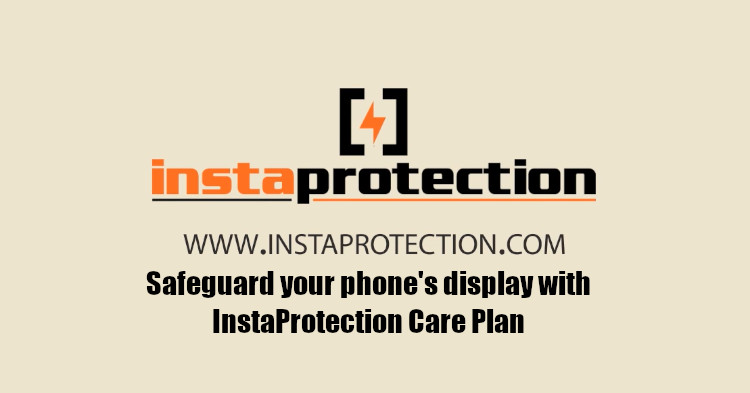 It's a brand new decade and many of you have been shopping for a new smartphone. But maybe you're worried, maybe you have butterfingers and have a history of dropping your phone. In that case, what you need when shopping for a new device is a little peace of mind.
Rather than risk having to pay hundreds (if not more) in Ringgit Malaysia for repairs, getting a protection plan for your phone's screen might be the smarter decision. With InstaProtection Care Plan, you can get a one-time replacement for screen cracks without worrying about your warranty being voided. It also promises that repairs will be completed and your phone returned to you as soon as possible.
InstaProtection Care Plan is available in Malaysia nationwide and is backed by Etiqa Malaysia, the insurance company attached to Maybank. This is the company's advantage, as other plans like this in Malaysia may not be backed by an insurance company. Currently, the service has close to 40000 users and has successfully provided claims for more than 900 customers.
The InstaProtection Care Plan covers devices with a price of RM1600 and above for RM79.90 or those below RM1600 for RM49.90. In both categories, you can be assured that repairs will be of top quality, as they will be conducted by authorised brand service centres using 100% original parts. Additionally, the plan covers many of the popular smartphone brands available in Malaysia, including Samsung, Apple, Huawei, OPPO, vivo, HONOR, Xiaomi, Realme, and OnePlus.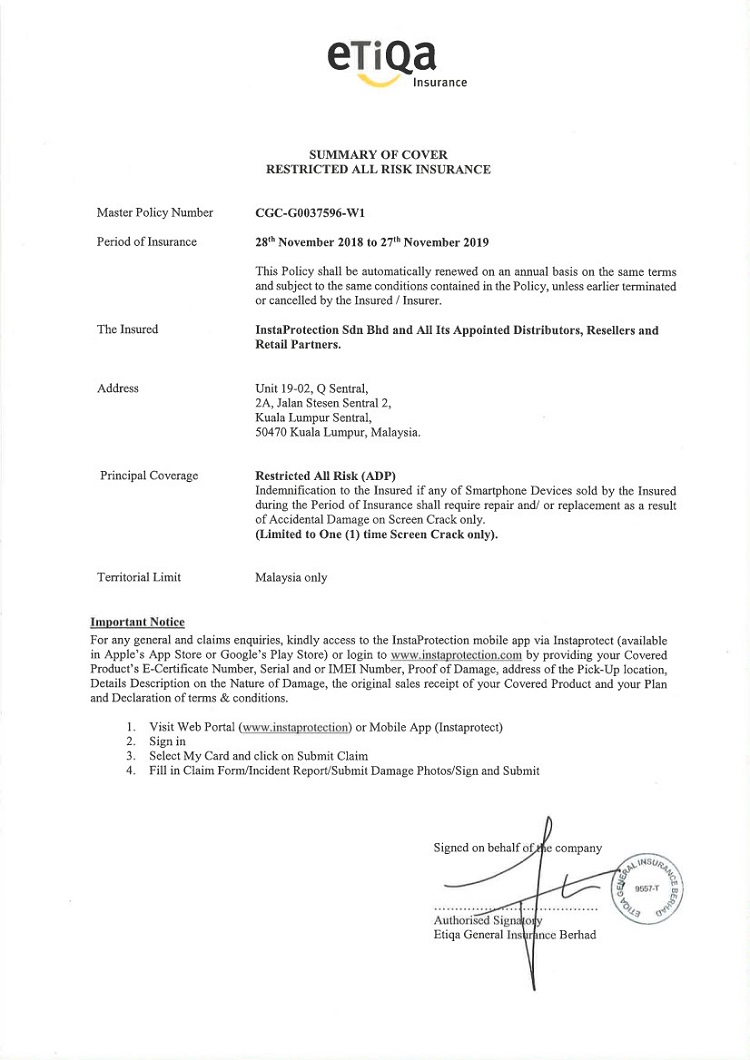 In the event that your phone's screen gets damaged, you can easily file a claim to InstaProtect via the mobile app that's available for both Android and iOS devices. Once you have submitted a claim, you will be contacted by InstaProtection in regards to arrangements for repairs.
Does that sound like something you'd need? If so, you can head to your nearest InstaProtection partner store to buy the Care Plan. Make sure to also download the app from Google Play Store and Apple App Store, then activate your Care Plan using the Activation Code you've purchased. For more info, you can also visit the InstaProtection website.
So, what do you think about warranty plans like this? Have you damaged your screen before and wished for a service like this? Let us know on our Facebook page and remember to stay tuned to TechNave.com for more articles like this.