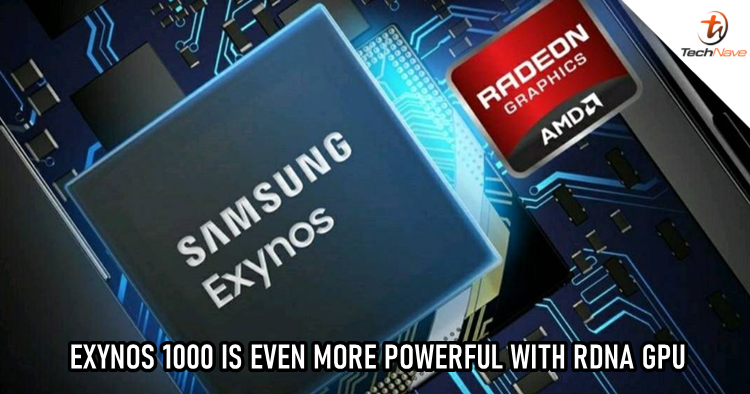 Whenever Samsung launches a new smartphone series, the Malaysian market will always get the Exynos variant. Some people may be cool with it, but some may not as they prefer the one that comes with a more powerful Snapdragon Qualcomm chipset. However, it looks like Samsung is going to change that as the Exynos 1000 is rumoured to be almost three times faster than Qualcomm's Snapdragon 865.
Last year in June, the Korean company has authorized the processor to use RDNA GPU technology instead of the existing Mali GPU. With the change, the RDNA GPU has boosted the performance of Exynos 1000 and makes it score higher in various tests. In Manhattan 3.1, the processor got a score of 181FPX, which is 50% higher than the Adreno 650 GPU of the Snapdragon 865. While in the Aztec ruins (Normal) test with higher performance requirements, the Exynos 1000 ran up of 138 FPS. In the test of the Aztec ruins (High), the frame rate of the Exynos 1000 reached 58 FPS, which is almost 3 times higher than the Snapdragon 865.

If you're wondering whether the Samsung Galaxy Note 20 series will come with the Exynos 1000 processor, the answer might be no. It is said that the processor is expected to be released at the end of this year or early next year. Therefore, it might debut together with the next Galaxy S series and rewrite the history.
Let us know what you think about the powerful performance of Exynos 1000 on our Facebook page. Stay tuned to TechNave.com for more exciting tech news.