Samsung Exynos chip with AMD graphics could launch on 19 November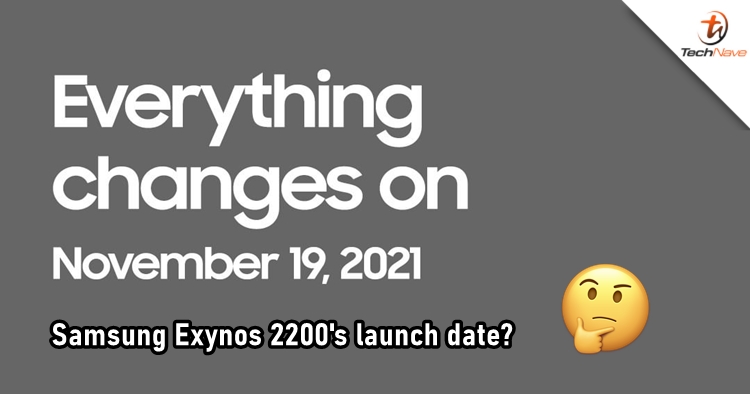 Samsung and AMD have confirmed the collaboration on the next-generation Exynos chip. Now, both of them might be ready to announce it soon after posting something mysterious on social media platforms. If the source had guessed it right, the Exynos 2200 chip with AMD graphics would arrive on 19 November.
A recent post from the Korean tech giant's Exynos official Instagram account is definitely hinting at something big. The caption reads "Gaming has come a long way. What we used to deem 'immersive', relied on a slew of external factors, like the surrounding environment. But the advancements of semiconductors have changed that – learn how, when we move to our new home on Nov. 19th. Stay tuned." It then ends with a hashtag that says "Everything Changes".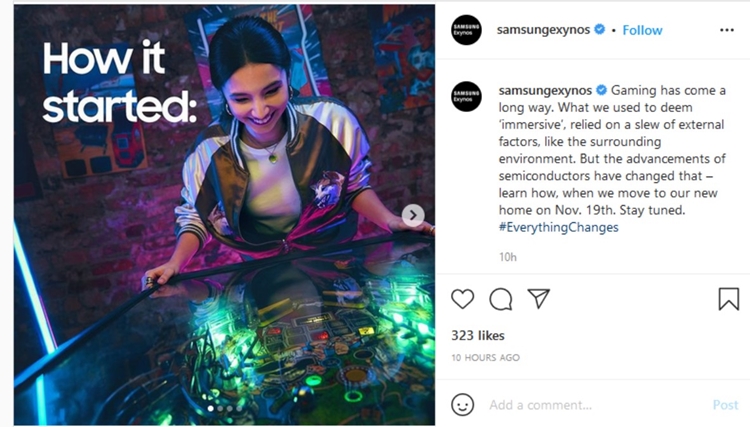 The upcoming Samsung Exynos flagship chip has gained high expectations after the announcement of the collaboration dropped. Will Samsung be able to live up to all the rumours? Besides featuring RDNA architecture, the chip might also bring ray tracing and variable rate shading. However, we still need to wait until the day when Samsung confirms all of these.
Are you excited about the launch of the next-gen Exynos chip? Share your thoughts with us by leaving a comment and stay tuned to TechNave.com for more tech news.