Samsung Galaxy A Quantum has a Quantum RNG chipset that brings stronger security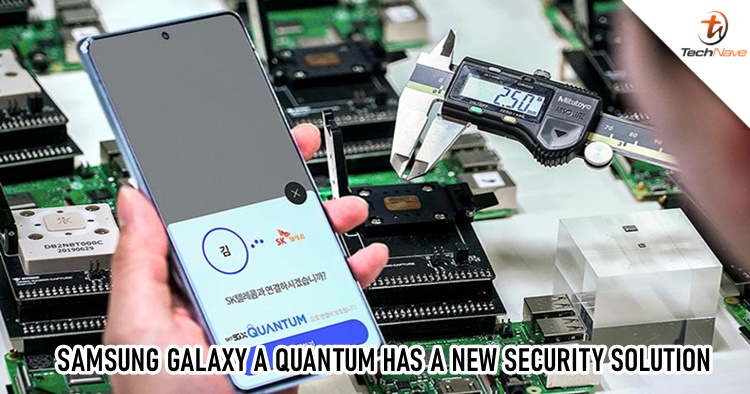 Other than screen refresh rate and cameras' megapixels, strong security is also another feature that we want in a smartphone for reliability and safety purposes. For years, Samsung always has the Knox promoted as a service that will protect their consumers' data and personal information, and it does! Now, the Korean tech giant is collaborating with a telecom company in the country by adopting a new security solution to the Samsung Galaxy A Quantum, and it's packed in a Quantum Random Number Generation (RNG) chipset.
The Quantum RNG chipset has an onboard CMOS image sensor to detect photons, as the basis for the random number generation used for encryption keys. Due to quantum noise, the LED emits a random number of photons, which are captured and counted by the image sensor's pixels, giving a series of raw random numbers that can be accessed directly by the user applications. The telecom company, SK, has an app called SK Pay which allows users to set biometric authentication with it in order to use the technology while making mobile payments.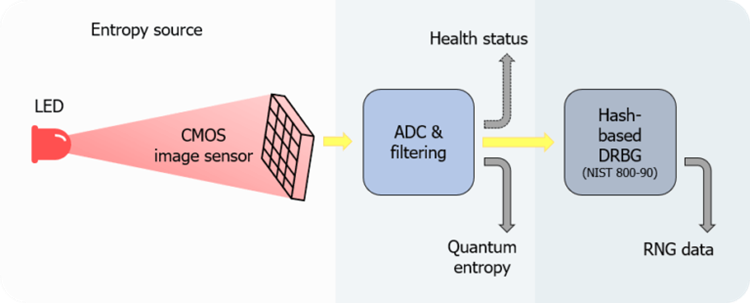 Furthermore, the first smartphone that is rumoured to have this technology will be a Samsung Galaxy A71 5G. It will feature an Exynos 980 5G chipset that supports 8GB of RAM and 128GB of storage. Other than that, there is also a 6.7-inch FHD+ screen, 4,500mAh battery, quad-camera setup (64MP + 12MP wide + 5MP macro + 5MP depth), and a 32MP selfie camera in a punch-hole cutout. The price of the device is at 649,000 Won (~RM2,285) and only Korea will get the variant with the Quantum RNG chipset.
Although it's still unclear how the technology will benefit us as it hasn't been released yet, it is still good to see smartphone manufacturers are taking initiatives to protect their consumers' personal data. Let us know what you think about the Samsung Galaxy A Quantum on our Facebook page. Stay tuned to TechNave.com for more smartphone updates.